SkiJapan.com是日本領先的滑雪旅遊專家,致力為顧客提供日本最完善、最優質的滑雪度假村旅遊配套。我們自1992年開始為顧客策劃滑雪旅遊配套,是與眾不同的滑雪假期與完美的個性化客戶服務體驗的代名詞。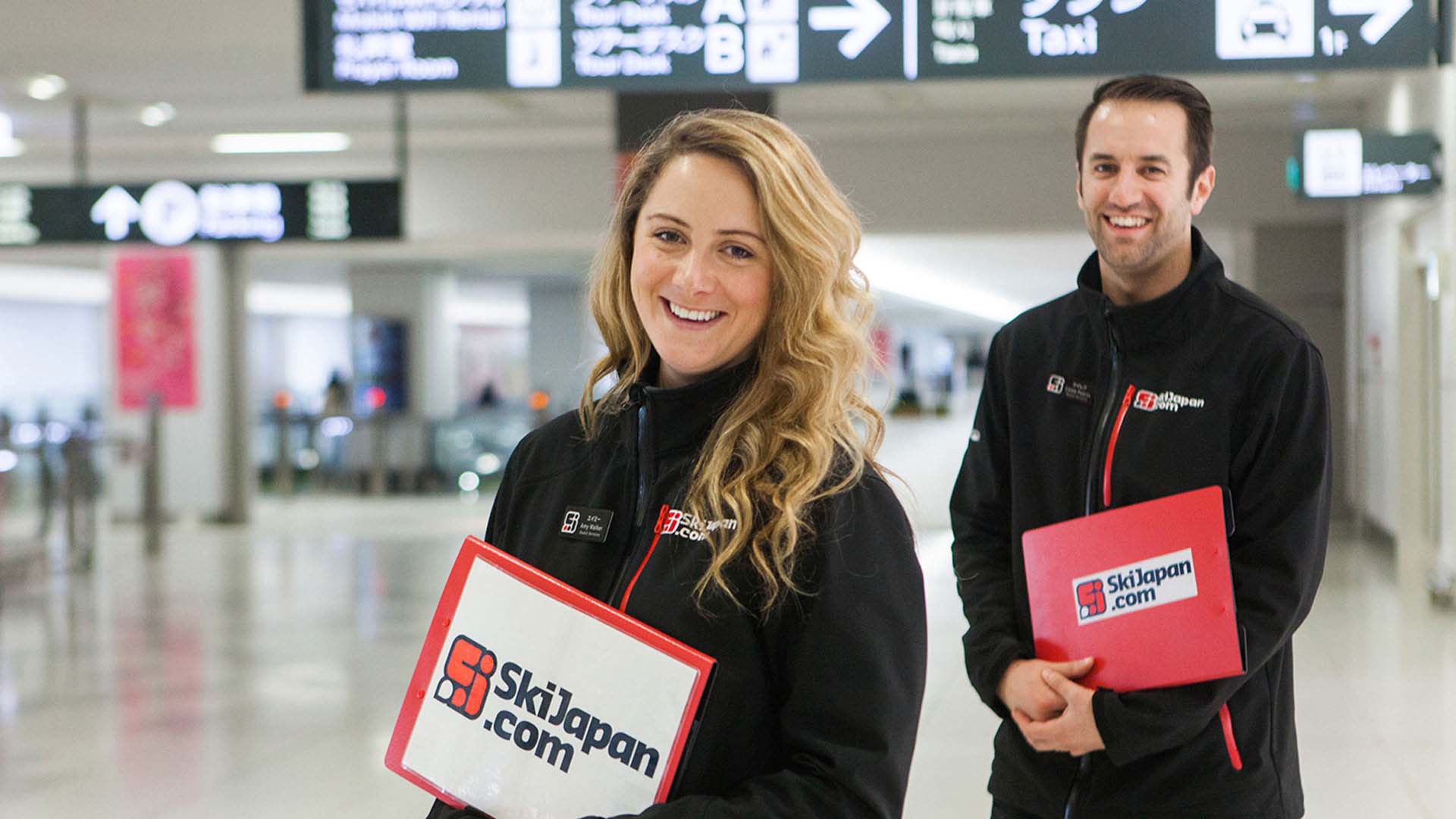 Our Mission & Vision
We are an innovative and creative company, offering our guests unforgettable memories through inspiring products and seamless service. We strive to be the leading Japan holiday specialist through a commitment to continual improvement and an 'outside of the box' approach in all aspects of our operations. We are passionate about what we do!
Through strong leadership and a collaborative open style management our aim is to provide a positive and teamwork orientated culture. We want a supportive environment for our employees, one that allows achievement and growth where they can enjoy the benefits of a family run business with the strength and reach of a global company.
The Ski Japan Difference
體驗
SkiJapan.com在過去20年以來,一直致力為顧客提供日本最佳的滑雪度假村。我們的團隊對日本滑雪度假村瞭若指掌,並擁有第一手經驗,為您提供最佳服務和諮詢。我們在日本二世古、香港和澳洲悉尼均設有辦事處,我們旗下的員工多次到訪日本或曾在日本居住過。
我們設在二世古的辦事處是北海道任期最長、規模最大的入境滑雪旅遊經營者,而我們精通雙語的團隊將確保您的日本滑雪之旅精彩難忘。
便利
我們引以自豪,能從您與我們的第一次詢價開始到您身在度假村,再一直到您回家的整個過程中,為您提供完美、便利的一站式服務。我們的團隊將從你預訂滑雪假期的最初到最後一直陪伴著您,為您妥善安排您夢寐以求的完美滑雪假期。
我們也能為您訂制一站式的全包旅遊配套,包括機票*、機場接送服務、住宿、纜車通行證、滑雪學校課程、滑雪設備租賃服務、旅遊配套和活動項目、停留旅遊度假選擇、貴賓服務,以及旅遊保險。

選擇
我們除了在二世古提供專業化的旅遊服務之外,也為顧客提供一系列日本最佳的滑雪勝地配套,如二世古、留壽都、富良野、喜樂樂、佐幌、星野、白馬、野澤溫泉、志賀高原、妙高高原,以及安比滑雪度假村的旅遊配套。
我們的旅遊配套適合各等級的滑雪和單板愛好者,並為顧客提供範圍最廣的住宿選項,您定能在這眾多不同價格、設計風格與地點的住宿選項中找到合您心意的。
信心
我們是一家持牌旅行公司和旅遊團經營者。我們的全包服務、豐富經驗、專業與知識了得的員工和優質的度假村服務,將確保您在SkiJapan.com體驗最完美的滑雪假期。

*機票只能從香港或澳洲預訂。
Our Values
These values are the heart of our company culture and attitude towards our work, each other, our guests and every person we may be involved with.
CAN DO
TEAMWORK
RESPECT
INTEGRITY
FUN!!