Japan is home to some of the best ski resorts in the world. What you may not know, is that many of these are just a stone's throw away from the country's capital; Tokyo. This guide will help you understand which are the best ski resorts near Tokyo and provides great activities you can enjoy alongside your time in the city.
Naeba Ski Resort
Home of the 1973 and 2016 FIS Alpine Ski World Cup, Naeba is one of Japan's most popular and prominent resorts for locals. Situated on Mt. Naeba, the resort boasts four different ski areas with Naeba being the largest. Included in the all-mountain ticket is neighbouring resort Kagura, which is accessible by Japan's longest cable car aptly named "Dragondola".
The resort has a variety of facilities including locker rooms for day-trippers, gear rental, convenience stores and a range of restaurants including a food court. The main ski area of Naeba is accompanied by the enormous Naeba Prince Hotel which is home to over 1,200 rooms and 20 restaurants and bars! Reaching Naeba from Tokyo takes roughly 2-3 hours via the Shinkansen, or 3-4 hours via bus.
Operation hours: 8:00 am – 5:00 pm / Night skiing: 4:00 pm – 8:30 pm
Lift ticket price per day: Peak Season – ¥6000 Mt. Naeba / ¥5200 Naeba Area (Dec. 21st – Mar. 22nd)
Spring Season – ¥4800 Naeba Area (Mar. 23rd – Apr. 5th)
Hakuba
Arguably Japan's most popular and visited area, Hakuba Valley is the largest ski resort in the country. The township is surrounded by nine world-class resorts located at the foot of the northern Nagano alps. As you drive into the town, you can see some of the remaining sites of the 1998 Winter Olympics that are utilised for training grounds.
Easily accessible by the Shinkansen that takes just under three hours, followed by a brief bus ride from Nagano. You can find a detailed guide on how to get to Hakuba here. It has become prevalent for tourists given its ease of access and variety of mountains that suit skiers of all abilities. Happo One is at the foot of the village and is favoured by guests given its large amount of skiable terrain including the picturesque 8,000m in length slope.
Lift ticket price per day: ¥6100*
*Each resort varies in operating hours and lift ticket prices. You can find all the necessary information here.
Lotte Arai
Arai is one of Japan's best-kept secrets but set to become one of Asia's best resorts for international guests, and is one of the best ski resorts near Tokyo. A smaller mountain in terms of lift capacity but that offers you access to a large amount of skiable terrain. With an average snowfall of over 15 metres, it is sure to quench any powder lovers thirst.
Accessible from Tokyo by the Shinkansen which is just shy of two hours in duration followed by a 20-minute taxi or you can opt for the free shuttle offered by the resort. It has a range of facilities including rentals and lessons, an extensive array of restaurants and many off mountain related activities. If you want to take a day off the slopes, Arai also offers wall climbing, onsens and pools, zip lines as well as snow tubing.
Operation hours: 8:30 am – 4:30 pm / Night skiing: 4:30 pm – 8:00 pm (peak season only)
Lift ticket price per day: Peak Season – ¥6000 / (Dec. 21st – Mar. 15th)
Spring Season – ¥4500 (Mar. 16th – May 17th)
Myoko Kogen
Myoko Kogen is one of Japan's oldest ski areas and is made up of three separate resorts; Myoko Akakura, Myoko Suginohara and Ikenotaira Onsen. It offers some of Japans longest runs paired with impressive vertical meterage. Located at the centre of the three resorts is Akakura village, where most of accommodation is situated. Myoko Kogen is rich in Japanese history, culture, as well as the sought after traditional onsens.
Getting to Myoko Kogen requires a little extra effort. Once you reach Nagano via the Shinkansen or bus, you will be required to either hire a car or take a taxi to your accommodation. Organising a private or pre-arranged share taxi is an excellent option to get you there in the most straightforward manner possible. These are also available direct from both Narita and Haneda international airports. The village also offers the standard facilities of rental equipment and a vast array of dining options in the form of international and local bars and restaurants in walking distance of the majority of accommodations.
Lift ticket price per day: ¥5000*
*Myoko Kogen has several different resorts with varying opening times and lift ticket rates. You can find more detailed information here.
Shiga Kogen
Shiga Kogen is one of Japan's largest ski areas, and one of the best ski resorts near Tokyo. It consists of a staggering twenty-one resorts, nineteen of which are interlinked and accessible via one electronic lift pass. Across the resorts, there are a plethora of slopes that cater to any level of skier and pending on the conditions, deep powder bowls. The area is also located extremely close to some of Japan's iconic cultural sites allowing guests the opportunity to immerse themselves in the country's rich history.
The nightlife at Shiga Kogen is very low key. There are a few public restaurants and Izakayas, however, the majority of guests will opt to drink, eat and socialise within their own accommodation. There is a large array of services available, including equipment hire and traditional onsens. We highly recommend you have a rest from the hill at least one day and go check out the famous snow monkeys. Tours to get you to and from are available, and ensure your camera batteries are full because the pictures taken will be extraordinary.
Operation hours: 8:30 am – 4:30 pm, times may vary pending on location
Lift ticket price per day: Peak Season – ¥5500 / (Dec. 21st– Mar. 31st)
Spring Season – ¥4600 (Apr. 1st – end of the season)
Nozawa Onsen
As the name suggests, Nozawa Onsen is commonly recognised by Japanese locals for their extensive selection of onsens rather than the mountains. They have thirteen public hot springs that are available to the public, free of charge! In more recent times, it has become globally known for its world-class ski resort while still retaining its traditional Japanese charm.
The dining options in Nozawa rival the mountain and onsens as a key attraction for the resort. There is a vast arrangement of restaurants, izakayas and funky bars, (some with karaoke) perfect for celebrating after an excellent day on the mountain.
Operation hours: 8:30am 4:30 pm / Night skiing: 4:30 pm – 8:00 pm
Lift ticket price per day: Peak Season – ¥5200 (Nov. 23rd – Mar. 31st)
Spring Season: ¥4100 (Apr. 1st –May 6th)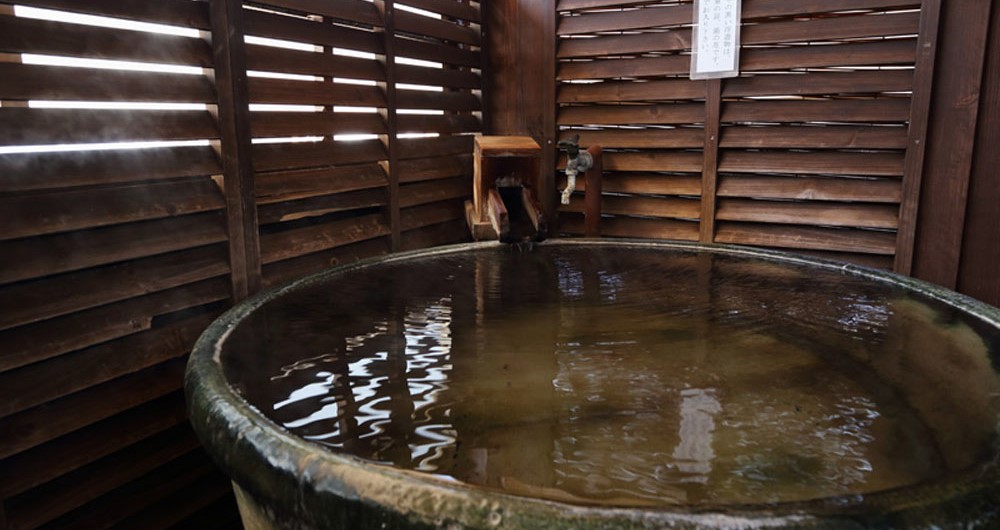 Experience the best ski resorts near Tokyo and contact the SkiJapan family today!
BOOK YOUR JAPAN SKI HOLIDAY