If you're thinking about visiting Japan during the winter, you might be asking yourself "what's the best time to ski in Japan?" With so many great reasons to visit Japan, the answer is more complicated than you might think.
The snow typically starts falling in Japan during mid-November in the north island of Hokkaido, with the earliest resorts opening during the third week of that month. Niseko, Rusutsu and Kiroro are usually the first of the big ski resorts to open to riders for the season, depending on the snowfall at that time. From December till February, the powder tap is usually turned on offering the legendary powder snow Japan is known for.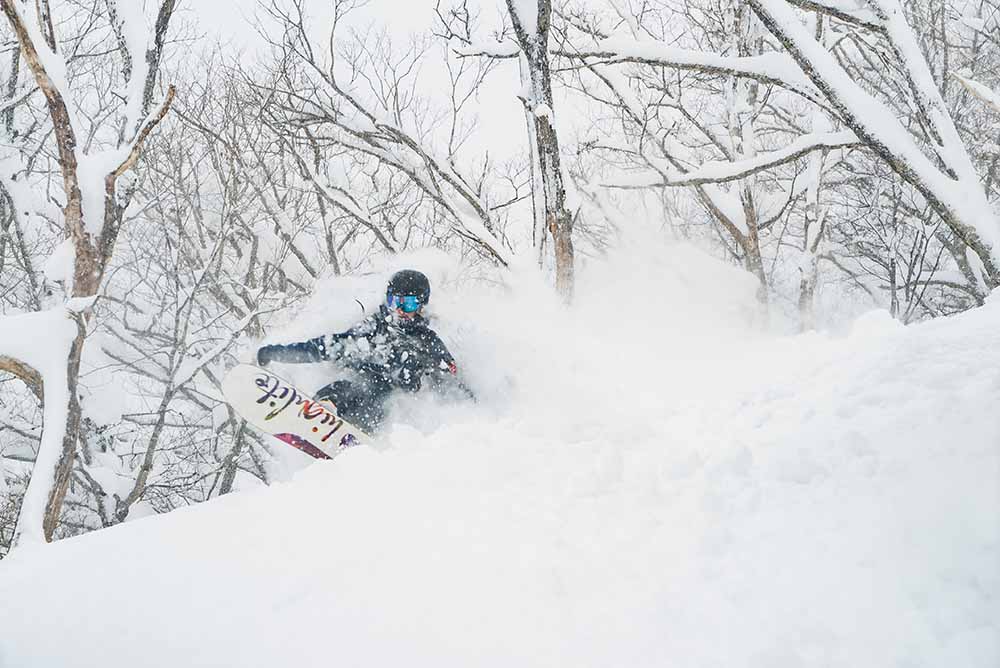 If you want to experience some of Japan's stunning winter festivals, the end of January and start of February is a great time to visit. The Sapporo Ice Festival is one of the best known, but there are extraordinary events all across Japan during that time.
March and April bring great weather with the occasional fresh snowfall, making it a great time both for in-resort and backcountry riding. All the snow from earlier in the season ensures the resort conditions are excellent right till the end of the season. Unlike earlier in the season, the clear weather means that it's possible to get great views. There are also some great deals, so it's possible to enjoy a ski holiday in Japan on a budget.
So when is the best time to ski in Japan?
If you're after powder, the best time to visit is January and February. For festivals, the best time to go is from late January till mid-February. If you want to get a great deal and enjoy stunning weather, March and early April is the time to go.
| | |
| --- | --- |
| Best Powder | January and February |
| Events | Late December and Late January to mid-February |
| Good Deals | Early to mid-December, March and April |
If you want to choose the best time to ski in Japan, make sure to talk to our experienced team – we can book every part of your Japan ski holiday so that you get the best deal and service. 
BOOK YOUR JAPAN SKI HOLIDAY