Travelling to Japan during winter will be one of the most incredible holidays you can ever have. The culture, the food, and of course, the champagne powder. It really is what dreams are made of. If you don't already know, Japan is one of the snowiest places on planet earth, and the weather reflects that. Large storms accompanied by high winds and mammoth amounts of snow is not uncommon at the height of winter. Because of this, it is crucial that you plan accordingly to ensure your bag is packed with all the essentials to keep you nice and toasty for those days on the hill.
Through years of tough lessons, borderline frostbite and many wasted dollars, we have put together this guide to help you prepare for your Japan Getaway.
What to pack for a ski holiday to Japan:
Après Boots
Socks
Thermals
Mid-layers
Balaclava
Goggles
Gloves and Mitts
Glove Liners
Jackets and Pants
Skis and Snowboards
Ski/Snowboard Boots
Custom Footbeds
Helmet
Backpack
Snowboard / Ski Travel Bags
Hot tip accessories
---
Après Boots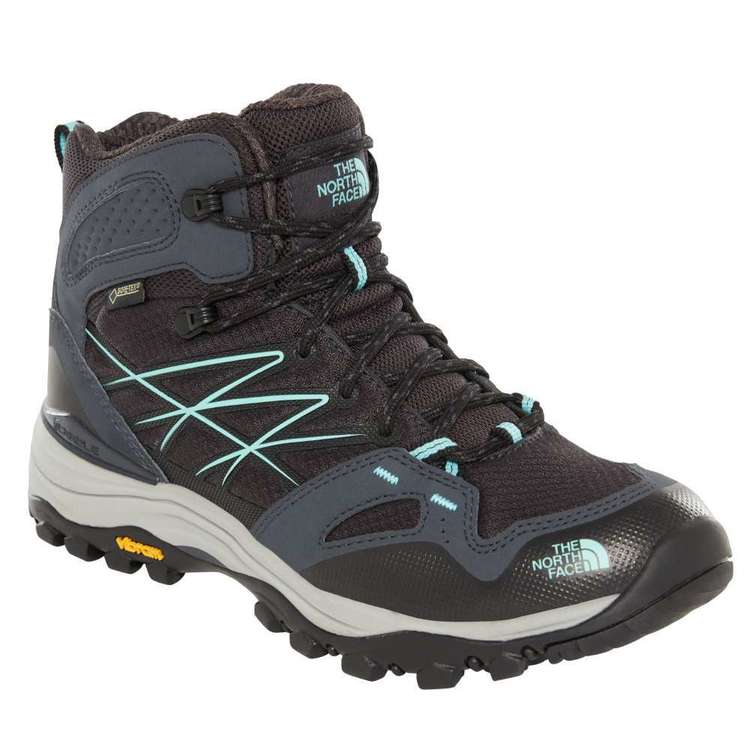 With multiple of our guests approaching a season with the mindset of "my vans will do" who eventually upgraded to a pair of actual snow boots, we can vouch for the necessity of this item. Given the vast amounts of snow Japan receives from as early as October through to April, the ground will more likely than not be covered in large amounts of snow or slush. Wet feet in the early stages of a village stroll or on the way to dinner is the worst-case scenario and can be avoided easily by wrapping your feet in a mid to high calf boot.
HOT TIP: Those who are concerned about making a fall a part of your holiday; traction cleats are an affordable way to provide a little more grip to those icy surfaces.
---
Socks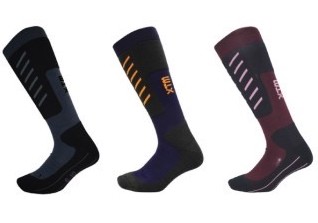 No, your old football socks will not cut the mustard! Leave them at home. Please. The golden rule in keeping warm whenever skiing or snowboarding is to avoid wearing cotton. Cotton is a sponge. Whether the moisture comes from outside or from your body, cotton holds onto that and you can only imagine what happens to that wet sock or shirt if its -10 with high winds. It freezes. With that being said, invest in some solid ski socks that are a blend of Merino Wool, Nylon and Polyester. If you're a skier who suffers from shin bang, look for a sock that has more padding along the shin to combat this such as the XTM Half Pipe Sock.
HOT TIP: Although it seems like it makes sense, wearing two pairs of socks at the same time is actually very counter-intuitive. When you enter your ski or snowboard boots, the second pair will compress your foot and cut off circulation which in turn will impair blood flow and make your feet more susceptible to the cold and even worse, frostbite!
---
Thermals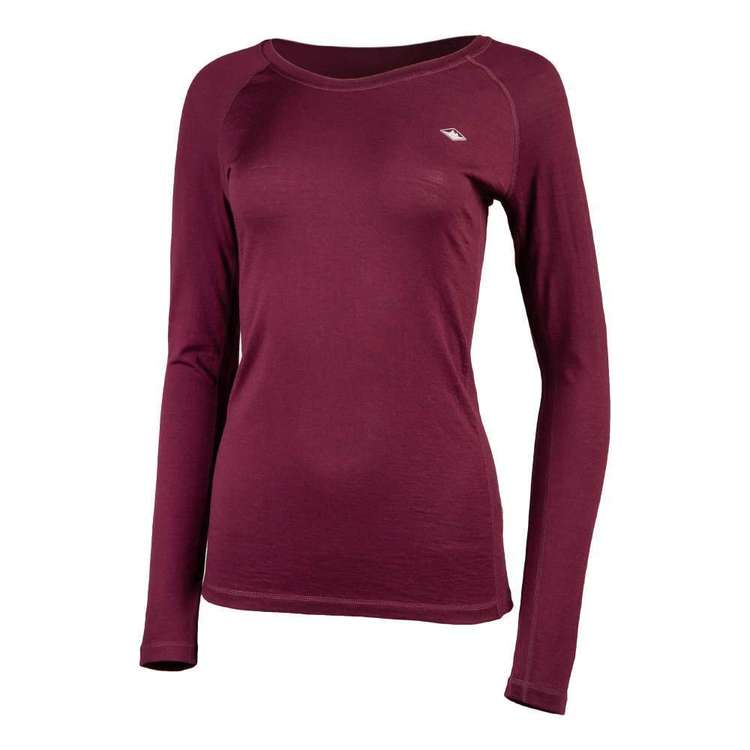 As the name indicates, thermals are the most crucial thing in staying toasty while you rip it up out there. It is recommended that you wear both bottom and top thermals, although some people who run hot may not always require bottoms thermals as there are no vital organs in your legs. Keeping your core warm is essential though, so be sure to have at least one thermal layering on your upper body. They too come in a range of materials and blends that will vary in overall warmth. 100% Merino wool will be the warmest option by far with polyester and polypropylene blends being less warm, this is generally reflected in the price point.
HOT TIP: When you are getting ready to go up the hill, make sure you roll your bottom thermals up, so it meets with the top of your sock. For skiers especially, leaving your thermals down and pulling your socks over the top creates a pressure ring around your ankle where your sock and thermal meet. When you do up your boots, it may not feel like it immediately, but your circulation may be affected, and throughout the day this can turn into a nasty bruise. We have seen guest's holidays ruined on the very first day from this because it has become excruciating to put their ski boots back on.
---
Mid-Layers
Four of your five vital organs are located in your chest and back. If these lack warmth, your body automatically reduces blood flow to your extremities and in turn, you will become cold. Proper mid-layers are a sure-fire way (pun intended) to keep warm on those very chilly days on the mountain. To reiterate from before, no cotton! A polyester or wool fleece is recommended, they are also perfect to wear around the village at night when walking to and from restaurants and bars. The majority of seasonal staff primarily live in these things because of functionality and their just so darn comfy!
HOT TIP: If you really suffer from the cold and one mid-layer isn't enough, you can stack another one on top to maximise heat. A common problem doing this though is the "Michelin Man effect" because there is far too much bulk on your arms. If you get a fleece vest for one (or both) of your mid-layers, it will increase manoeuvrability while keeping your core warm.
---
Balaclava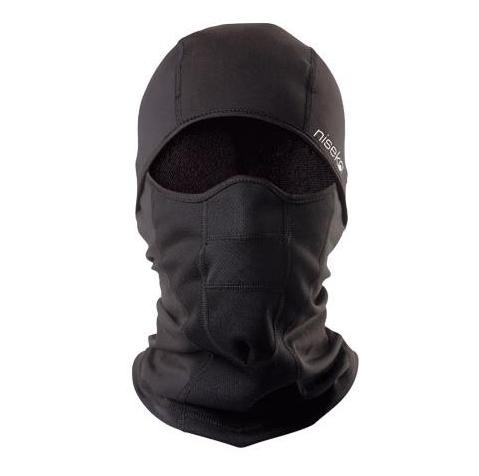 The $20 – $40 you spend on this accessory may go down as the best money you have ever spent. With the sheer amount of snow Japan receives, scarves or fleece neck warmers become this jumbled snowy encrusted mess that ends up making your neck cold. The bandana style that clip behind your head slips down within about two turns. The neoprene motorcycle ones that cover your mouth and nose make it impossible to breathe. A balaclava will stay fastened in place, with the ability to cover your nose and mouth if you choose. If you wear a helmet (which you should, and we'll get to that), it makes the perfect accompaniment as a traditional beanie underneath can force you into buying a helmet that is too big or just feeling awkward.
HOT TIP: Buying one of these is the hottest tip we can give for skiing in Japan.
---
Goggles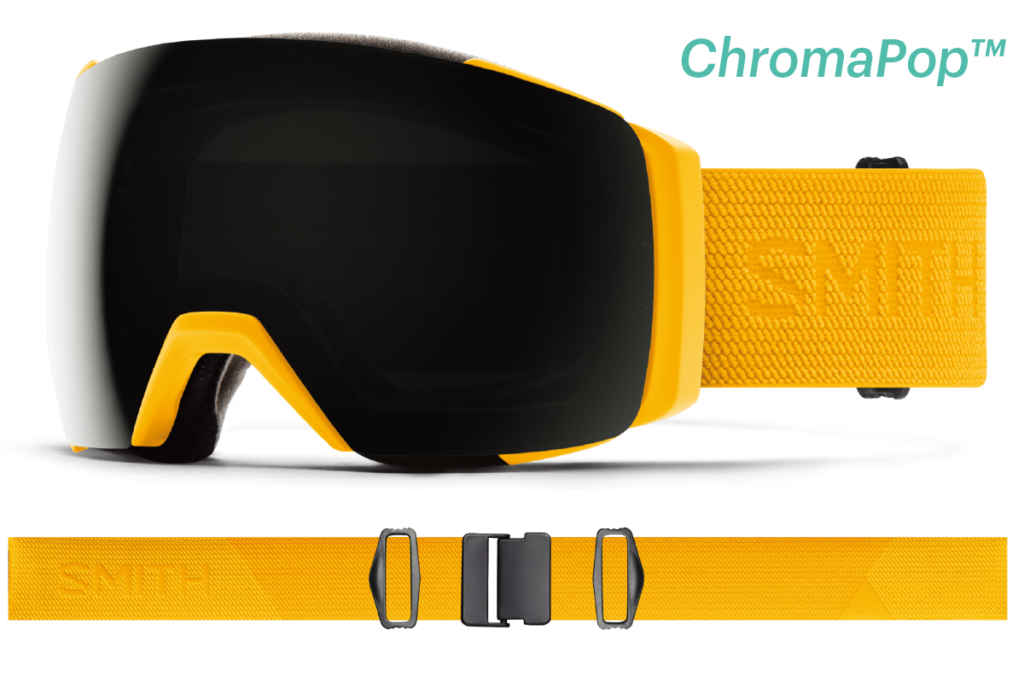 Pending on your ability level and what kind of riding you're planning on doing in Japan can affect what level of goggle you need to buy. For those who are planning on getting steep, deep during both the day and night, spending a bit of extra cash can go a long way. Most mid-high range goggles throughout the market today will come with two lenses. What lens you should choose is entirely based on what the weather is doing. Lenses are categorised by a VLT (Visual Light Transmission) percentage. The lower the percentage, the less light will reach your eyes. Simply put:
Bluebird days – VLT between 10-30%
Partly cloudy days – VLT between 25-50%
Snow-storm weather – VLT of 50% and up
Night riding – Clear lens with a VLT of 100%
Ensuring you have two lenses across this range will mean you will always have a lens that is appropriate for the day's weather and you can decide on what one to wear before riding. Night riding in Japan is arguably the best time to go riding because the temps are low, that results in the snow becoming super light and dry. By purchasing an additional clear lens for night riding, although not a complete necessity, really helps you see as much as possible. For those who are just learning, you can usually get away with a low – mid-range goggle that has only one lens that will sit around the 30-50% VLT range.
HOT TIP: On extremely snowy days, it is recommended you take your spare lens regardless of the VLT %. All it takes is one decent crash to fill your goggles full of snow and being able to change to a darker lens quickly is a far better alternative than trying to navigate your way down the mountain visually impaired by fog and snow. Or even worse, no goggles!
---
Gloves and Mitts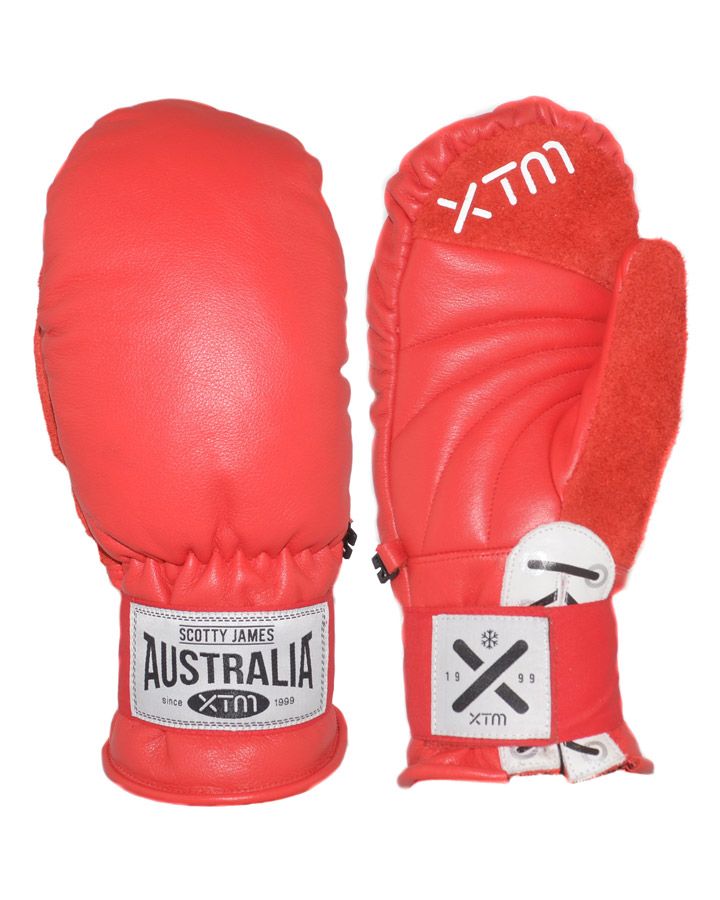 The age-old battle. Gloves or mitts? Gloves do provide more versatility with your hands if you're continually getting things in and out of your backpack (such as your 6-year-old changing her mind about whether she wants a muesli bar or not). If those who are reading are like the majority of us and once your hands are in, they're in, then you cannot go past a pair of mitts. Because leather boundaries don't separate your fingers, they do most of the work in terms of heat and are the best option if becoming cold is a concern of yours. Additionally, you may be able to get away with a low range mitt without large amounts of high-tech thermal insulation because again, your phalanges are doing it for you!
HOT TIP: If you do need extra manoeuvrability but not prepared to sacrifice warmth, perhaps a "Trigger Mitt" is for you. These mitts have the index finger alone separated and can provide more movement, the Dakine Fillmore Trigger Mitt is an excellent option!
---
Glove Liners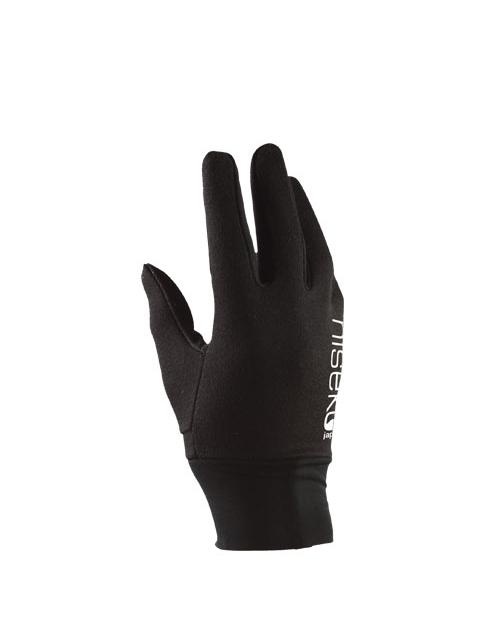 Coming in at a close second for an all-around hot tip and a must have accessory is glove liners. These provide multiple benefits for users on and off the mountain. Apart from the obvious fact that it will keep your hands warmer on the mountain, they are also commonly used while walking around the village at night. "But I'm wanting to take photos of the mountain and taking off two sets of gloves could get annoying". Yes, it can! Thankfully, there is an abundance of glove liners that are touch screen compatible, usually on the index finger and thumb. Even if you don't require the extra warmth because your mitts are doing enough by themselves, getting a thinner glove liner with touch screen compatibility can save your hands when filming on the mountain. It does not take long for your hands to get immensely cold when taken out of that cosy mitt.
---
Jackets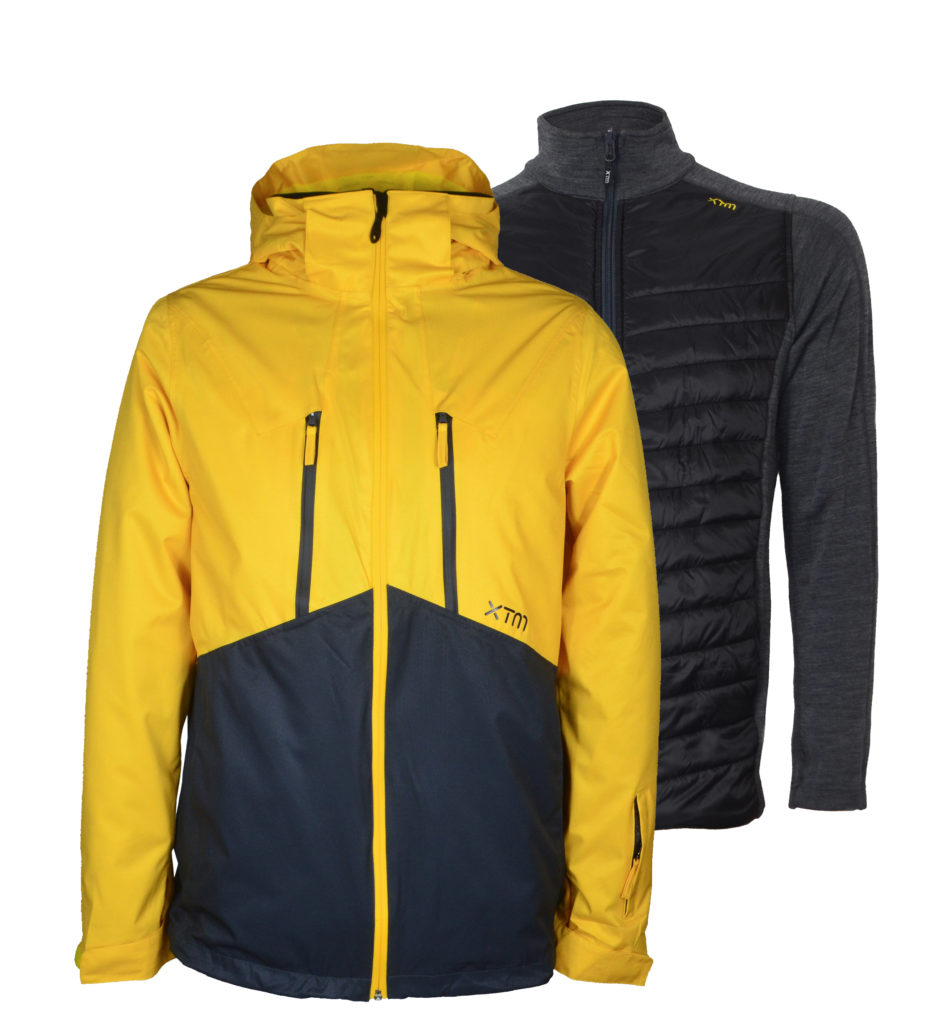 A solid jacket will be your first and foremost defence against the ever-changing weather conditions here in Japan. Different styles are abundant in lengths, fits with varying warmth and waterproofing. If you want to explore everything snow jacket related, you can educate yourself here. In direct relation to Japan, there are a few key things to consider. Unlike Northern Canada and Europe, Japan in comparison doesn't get that cold in terms of temperature. The majority of the cold comes from the high winds littered with giant snowflakes. Meaning, if a morning snow-storm ceases while you're pounding a well-deserved curry and beer at lunch, when you get back out there and start moving, it can become quite warm if you're wearing a highly insulated jacket. Jackets with low amounts of insulation or shells (jackets with no insulation and purely provide wind and water protection) can become a valuable tool. Pairing a shell with easily backpacked mid-layers can provide you with a practical outfit that can be suitable for a range of climates. 3-in-1 jackets are also popular given their versatility of having an inbuilt removable fleece liner. It is worth noting that many jackets have optional venting underneath the arms that's good to keep an eye out for. These are an excellent bonus feature that can help you cool off quickly if you do get a bit steamy by the time you reach the bottom or after a 15-minute swim in waist-deep pow.
HOT TIP: Look for jackets with gaiters that keep your jacket fastened to your hands. These can become an absolute gem in deep snow conditions. They will ensure your jacket never rides up and snow getting into your mitts or gloves becomes an impossible scenario. A few of our staff cut small thumb holes in their thermals for a make-shift version of this!
---
Pants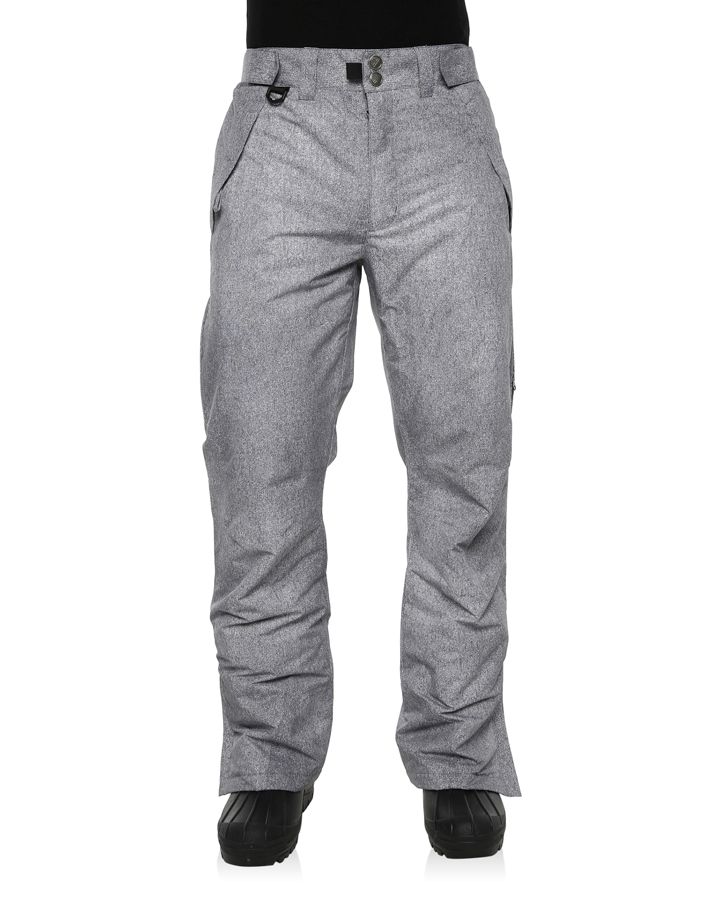 Pants follow a similar structure as jackets but again, because there are no vital organs in your legs. Generally, pants don't pack too much insulation across the board and are also available in a shell option as well. The main focus of pants is to provide you with waterproofing and breath-ability to keep you dry throughout the day. You can find out more about waterproofing and breath-ability here. Like jackets, many pants also have venting and again, are a handy feature.
---
Skis and Snowboards
Depending on what time of the season you will be joining us will heavily influence what hardgoods you need to bring. If you're someone with a large quiver of boards or skis back home, then Japan is probably the best place to dust off the fat boys ready for the deep stuff. If you're looking to buy one, we would personally recommend you get one that hovers in the area of "all-mountain". If and when it dumps, you can then head into your local NBS store and try out one of their powder specific pieces of equipment.
HOT TIP: If you're planning on spending time in Tokyo, Osaka, etcetera, before or after your trip, it is highly recommended you utilise a service such as Yamato Transport (Black Cat). This will save you the hassle of trying to navigate through the city (notably the tight train system) with giant ski bags full of gear. It isn't too expensive, and from Tokyo to Hokkaido, it usually takes 2-3 days.
---
Ski and Snowboard Boots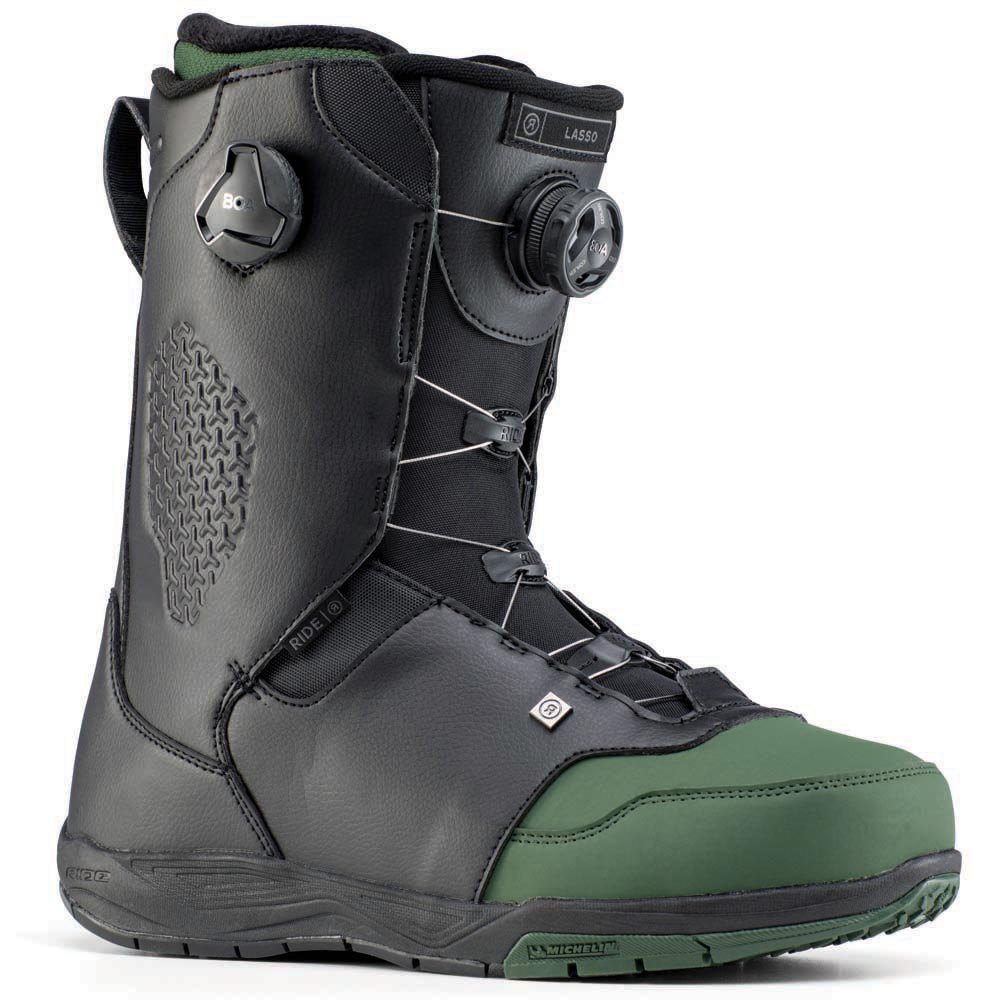 Any seasoned traveller that combines both a sight-seeing and ski holiday into one who needs to travel light will tell you to rent skis, but having your own boots is a must. We have a multitude of staff who work in rentals and can vouch for this. A lot (and we mean a lot) of guests would find themselves spending half their holiday in the rental store trying on different boots because the previous ones were either painful or they were getting far too much movement inside the boot. Admittedly, 9/10 it was skiers because as we all probably know, snowboard boots are generally far more comfortable. Investing in a pair of professionally fitted boots can make the world a difference for not only this trip, but the next 10-20 to come if cared for properly.
HOT TIP: When storing those freshly purchased boots once your holiday has come to an end, ensure they are fastened as if your feet were in them and store them in a cool, dry place. Most liners of modern ski and snowboard boots are heat mouldable meaning (especially for Australians at the height of summer) if the boots heat up the linings can expand, and you can lose the mould you've just spent two weeks making.
---
Custom Footbeds 
These are not a necessity for everybody. However, if you're someone who has particularly fussy feet such as suffering from neuroma or heavily pronating/supinating ankles, then these can be an absolute game-changer. They put you in a central position in the boot which can improve comfort, increase the overall time you're out on the mountain and can also improve your skiing or snowboarding. They are usually quite expensive, but if it comes down to you being able to enjoy the entirety of your holiday on the mountain, they become priceless.
---
Helmet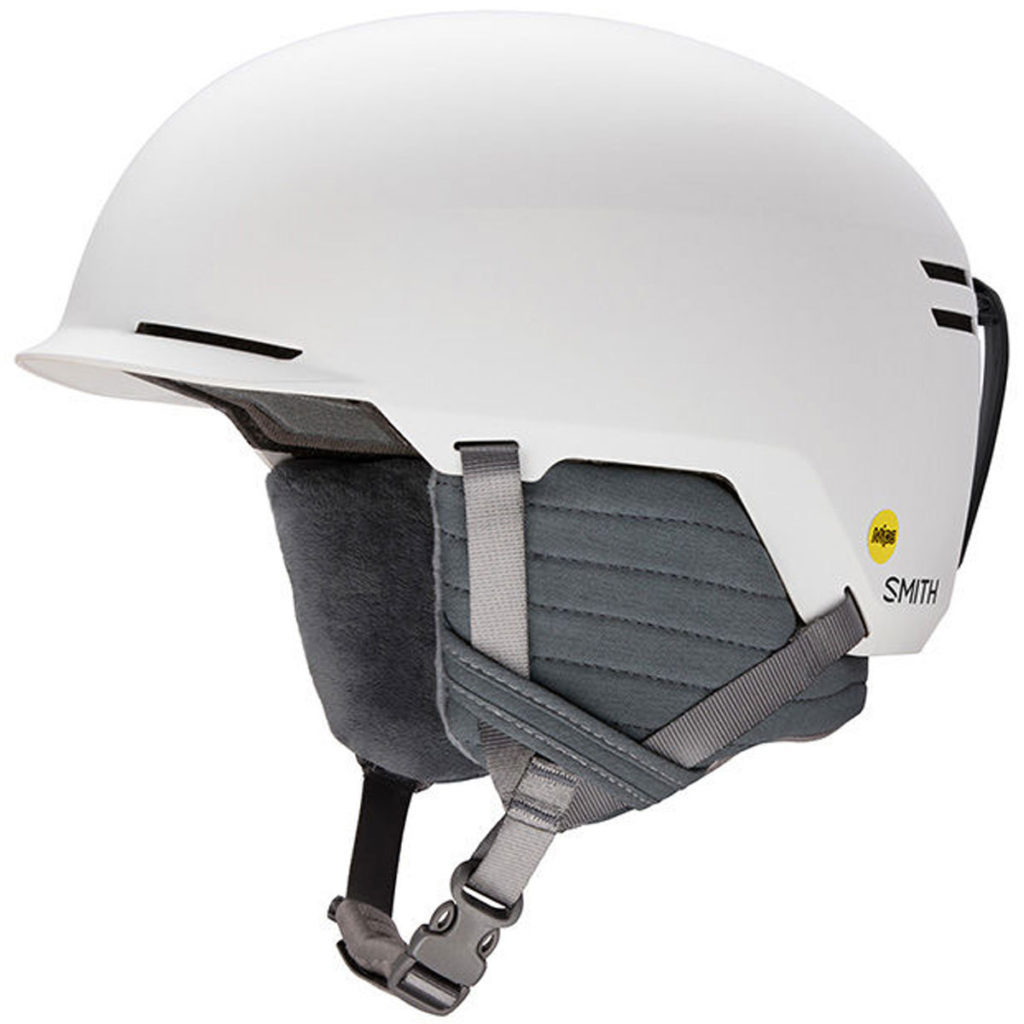 These are pretty self-explanatory; they save lives. The immense progress in technology has resulted in lightweight, sleek designed helmets that not only keep you safe, but warm! You can also get both wired and Bluetooth speaker inserts to call your friends on the hill and get those tunes pumping. It doesn't matter who you are or how good you think you are, all it takes is to catch one edge in the wrong place, and you can end up in a hospital or worse. Please wear helmets.
---
Backpack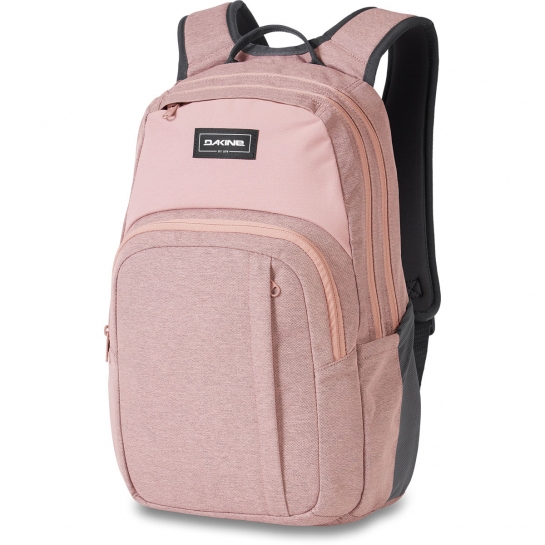 If you're planning on heading into the backcountry while in Japan it is highly recommended that you complete an avalanche safety course such as Niseko Custom Tours. They can provide you information about the ideal backpack to purchase as there is quite a lot of gear associated with that aspect of skiing. For those sticking to the designated ski areas, a backpack isn't essential but always handy to have for things such as storing snacks, spare mid-layers, goggle lens and the all-important water bottle!
---
Snowboard / Ski Travel Bags

You've got all this excellent gear, and now you need somewhere to put it! Gear travel bags these days can become the home to almost everything you take with you on a ski holiday. Veterans of travelling will often take just their board/ski bag and a backpack with them to make the travel part as easy as possible. If you are travelling solo, we highly recommend attempting this simply because if you can fit it all in one bag, it makes airports a whole lot simpler. If you're travelling as a couple or with a family, you can usually fit all the pre-mentioned items for two adults in one bag if you're a Tetris master and pack expertly.
HOT TIP: Get one with wheels! Sleeves are fine if you're travelling internally in a car and avoiding airports. Once an aeroplane enters your travel plans, it is so handy to have one you can pull behind you. Your equipment, once packed, usually will hover around the 20-30kg mark. Trying to carry this around and navigate through a new airport becomes a very tiresome and stressful situation and can kick off your holiday in the wrong way. They are usually around double the price but trust us, it's worth every cent.
---
Handy Things to Bring

Toe / Hand Warmers: 

These can be an absolute lifesaver if you haven't opted for high range gloves or socks. They are very cheap and can be found at almost every retail store throughout ski villages. Simply open them up, give them a shake and within minutes you'll have toasty digits for around 3-6 hours.

Lip Balm / Sunscreen:

Windburn on your lips is a genuine concern. A bit of pawpaw will be your best friend on windy days on the hill. When it's sunny out, the snow acts like a mirror and intensifies the sun's rays significantly. Make sure to keep reapplying sunscreen and always have some sort of eye protection in goggles or sunglasses.

Powerbank:

If your phone has spent the majority of its life in a warmer climate, the shock to the battery in the cold environment can often result in the battery losing life very, very fast. Packing a Powerbank will become very handy on the mountain if you want those tunes going all day long.

Power Adapter / Board:

Japan has different power sockets meaning you're going to need an adapter. Japans voltage is only 100v, so be careful if you're planning to purchase some Japanese tech and take it home. This is an in-depth guide to ensure your new toy will work after your holiday. Our final hot tip of this article is to pack a power board from your home country. If you have a laptop, phone, Bluetooth headphones, camera, etcetera, it is always a good idea to try and squeeze one in so you can charge all your devices at once.
---
Now that you know what to pack, contact the SkiJapan family today to get your holiday underway!
BOOK YOUR JAPAN SKI HOLIDAY