March is the unsung hero of the ski season, especially in Japan. There are no crowds, stunning weather, and the chance of some serious Japow (yes even in March). There's also the sweetener of reduced rates on accommodation, lift passes and there's so much more to love.
Hokkaido
With so much snow falling across the island, Hokkaido's ski resorts are among the best to visit in March. With a great snow depth, the snow cover lasts a long time right into May. There is also the occasional full-on powder day just like in the middle of winter – since the snow cover is already good, all it needs is a top-up of powder for some fantastic riding.
As well as good snow, there are some awesome events in some of the big resorts. Hanazono in Niseko is hosting Banked Slalom and Slopestyle events this year, and Hirafu has hosted some of the best park days of the season with events like the Mad Dog Jam in previous years. As the season moves further into spring, there are even more things to do in Niseko – check out our guide to Niseko in spring for more.
March also sees much of the crowds dispersed, so you can expect much quieter streets, less competition for booking at Niseko's famous restaurants and a very relaxed atmosphere. The snow that falls in March also lasts longer with far fewer people getting out there to carve it up.
Honshu
The Japanese Alps of Honshu are home to some of the highest peaks in Japan, but in the midst of winter, many of them are inaccessible due to the wind, poor visibility, unstable snowpack or frigid weather conditions. With March bringing clearer weather, riding Honshu's legendary peaks starts to become more attainable giving adventurers the ride of their life.
With a generally high altitude, most major resorts in Honshu retain good quality snow up high well into the end of March and even April. Even with the sunshine expected in March, the high altitudes mean the temperatures stay low keeping the snow soft and light. Happo One resort in Hakuba Valley offers great lift access to a vast backcountry area with some of the best terrain in the country.
As is typical in shoulder seasons, hotel rates are quite low, and some already affordable hotels become even more tempting with significantly reduced rates. The Hakuba Gateway Hotel in central Happo is one the best choices with onsite rental, restaurant and massage. There's also the Hakuba Goryukan Hotel which features an onsite onsen. Read more about the best way to see Hakuba here.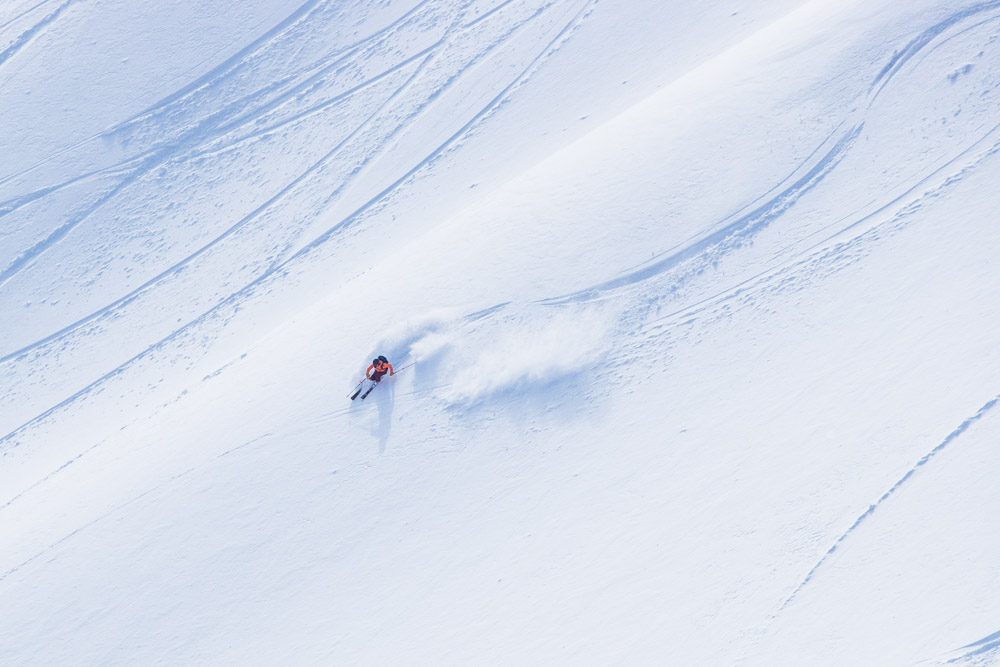 Some of the best places to soak in the culture are also in Honshu – Kyoto, Tokyo, Osaka and Kanazawa are all easily accessible from the mountainous regions of Japan's most central island. The Shinkansen (bullet train) is one of the fastest and best ways to get around Japan's major cities in Honshu with affordable tickets and regular schedule. March is one of the best times of year to visit the cultural hot spots, with fresh, calm and generally clear weather making stopovers in these areas a great choice.
Sakura
A trip to Japan at this time of year is a great time to see Japan's famous "Sakura" (Cherry Blossom) trees in bloom. Japan's southern city of Fukuoka will receive the bloom in mid-March, so there's no better way to top off a trip to Japan than with cherry blossoms after a week on the slopes.
Find out more about Japan's Sakura season here.
If you've been inspired to visit Japan in March, contact our team of experts, and we'll start you on your journey.
BOOK YOUR JAPAN SKI HOLIDAY