Japan's ski resorts are in a state of constant evolution, and every season brings new developments at many of them, exciting powder hounds and investors alike. Here are some of the latest and most breathtaking developments happening right now in Japan.

Grand Phenix Hakuba
Luxury accommodation is now in Hakuba with the opening of the Grand Phenix Hakuba. There are five elegant residences laid out over four-storeys featuring spacious rooms, modern kitchens, relaxing baths, concierge services, restaurant and bar. Grand Phenix Hakuba is just less than a minutes' walk to the Happo Bus Terminal, and a short stroll to the Happo lifts.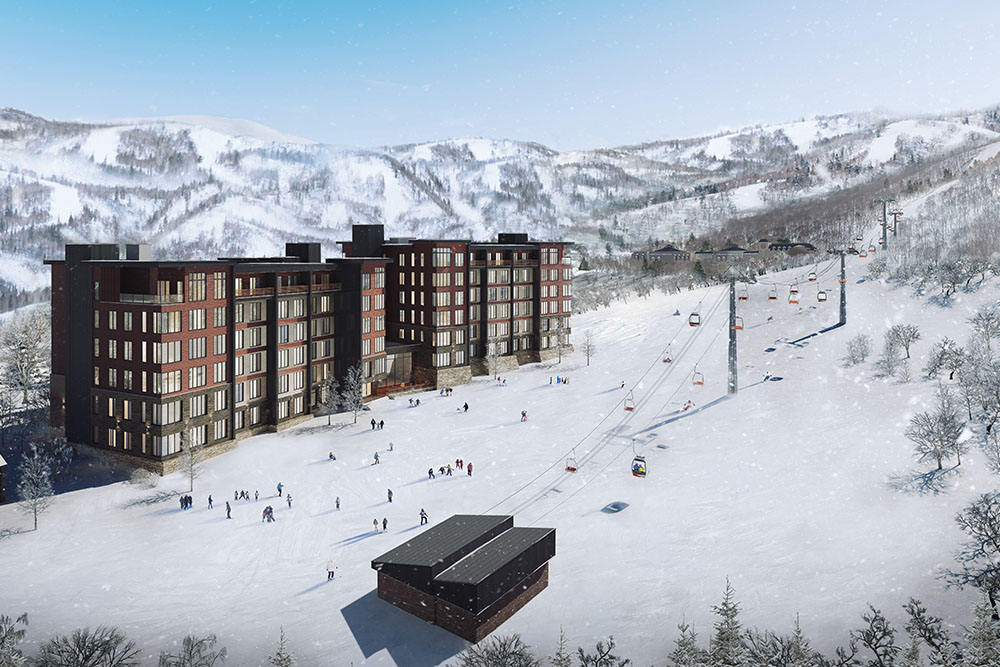 Yu Kiroro
Kiroro's first luxury condominium-style hotel, Yu Kiroro, will be accepting guests later this year for the 2019/20 winter season. The spacious apartments will overlook the resorts new gondola and beginner ski area, which are due to open at the same time. The project comprises two buildings and a total of 108 separate apartments ranging from intimate studio apartments to lavish penthouses. Yu Kiroro will feature a ski valet, onsen, lounge, gym and a restaurant and is now open for bookings.

Park Hyatt – Hanazono
Niseko's biggest construction project, The Park Hyatt Niseko in Hanazono, is due for completion this winter in January 2020. The impressive structures will overlook the Hanazono snow play park, and guests will be able to ski straight to the lifts from the entrance. The Park Hyatt Niseko will feature 114 lavish residences with studios and two-bedroom apartments being available.
Hanazono 308 will also undergo a renovation adding a new kid's activity area called "Galaxy of Kidz" featuring a ball pit, athletics area and a climbing wall. There will also be a brand new restaurant, café and bar located right next to the Hana 1 ski lift.

Midtown Niseko
Niseko's developments are not exclusively luxury apartments, with the moderately priced hotel Midtown Niseko opening to guests for the first time this winter. The budget-friendly hotel offers both twin and triple rooms with an onsite restaurant, gym, reception desk and onsite parking. There is also a shuttle stop to take guests directly to Hanazono and Hirafu. There is also a new Lawson convenience store located right outside the development.
Rusutsu Onsen
The award-winning ski resort of Rusutsu has opened its brand new onsen ahead of the winter season. The stunning Rusutsu Onsen has a modern design with contemporary finishes. The Vale Rusutsu is also currently under construction and is due for completion for the 2020/21 winter season.

New Chitose Airport
New Chitose Airport in Sapporo has had a facelift with extensive renovations adding new gates, restaurants and shops. The Departures lobby is now greatly expanded, making check-in much smoother with additional counters, automatic check-in machines and smart lanes. The Arrivals lobby now has an information desk as well as Wi-Fi rentals and a Tours Desk. The SkiJapan.com arrivals desk is conveniently located in the Arrivals lobby to meet and greet all SkiJapan.com guests. The exclusive "Royal Lounge" has been overhauled with a modern 'Made in Hokkaido' design.