Japan is a nation full of rich history and fascinating tradition. The ancient city of Kyoto is home to some of the most stunning temples, shrines, streets and castles in all of Japan, and is one of the best places to soak in the traditional Japanese culture.
ACCESS
Getting to Kyoto is easy with many trains and buses going straight to the centrally located city. From Tokyo, it's just three hours on the shinkansen (bullet train), and from the much closer city of Osaka, it's only one hour.
TRADITIONAL SITES
Because Kyoto is such a hotspot, the temples in Kyoto are kept in great condition and are among the most vibrantly coloured. The gates and temples are typically painted a classic red to symbolise the expelling of demons and illness. The striking colour makes quite a sight, and lends itself well for photos.
NATURAL SITES
The city of Kyoto also has beautiful forests that run alongside wide and calm rivers. It's easy to see why ancient Emperors called this place home for so many years. As many of the trees in the area are deciduous, the views along the rivers and forests can be enjoyed in any season.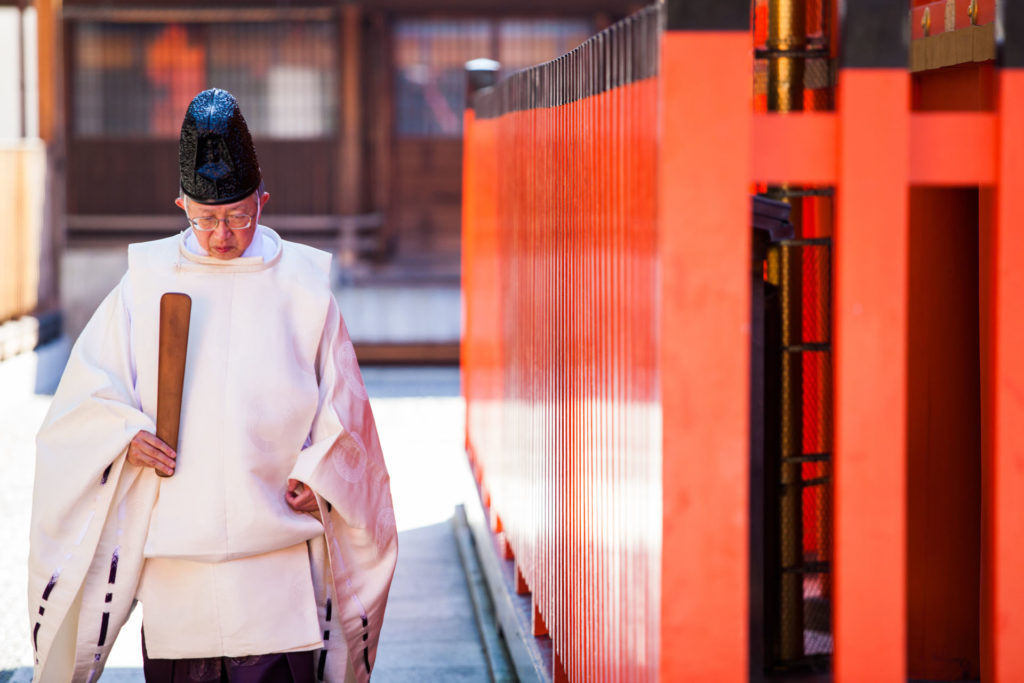 Shinto priests still man most of the temples and religious sites, and many locals come to the major temples to pray – especially during special times of the year. As you walk around, you will see a mix of locals and tourists, both from overseas and Japan. The priests in Kyoto take great pride in their work but are always happy to help visitors to understand local traditions.

FOOD STALLS
One of the great things about visiting temples and shrines in Kyoto are food stalls; there are so many diverse and tasty Japanese street foods to try! As you approach major sites, you'll know you're getting close as the smell of delicious food gets stronger.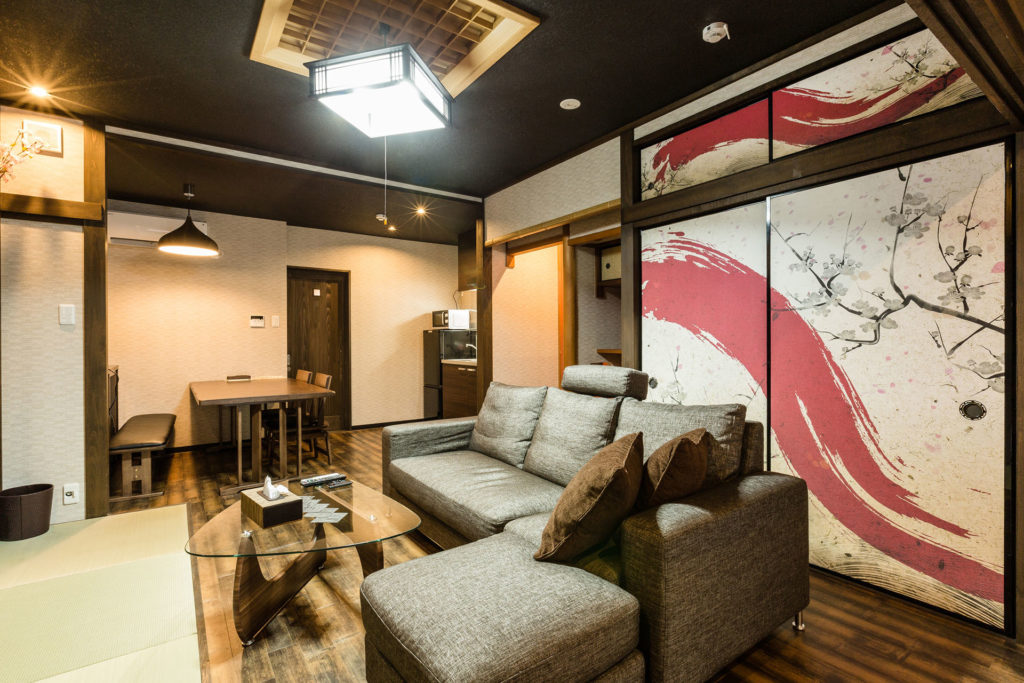 ACCOMMODATION
Staying in Kyoto is the best option if you want to take in as much of the culture as you can. Kyoto has some amazing ryokans (traditional Japanese inns), business hotels, and more recently, self-contained apartments. Shinobi House is a newly renovated house in Kyoto, which is perfect for families or groups.
To stay in Kyoto and make the most of your Japan trip, contact our team of experts today.