The Hakuba Gateway Hotel is an affordable hotel located in Hakuba that's a quick five-minute walk to Happo One lifts and is right next to restaurants, resort shuttles and public buses. The hotel has 18 comfortable rooms which all include kitchenettes, wi-fi, lockers and free laundry services. All guests staying in the hotel also receive complimentary breakfast each morning, and as of the 2019/20, FREE ski and snowboard rental from NBS Hakuba on the ground floor of the hotel. The hotel is also located just a few minutes' walk from the new Hakuba accommodation Grand Phenix Hakuba.
Rooms
Each room features two large beds, making for a very comfortable stay for two people. The rooms also have an additional fold out couch suitable for kids – should the need arise.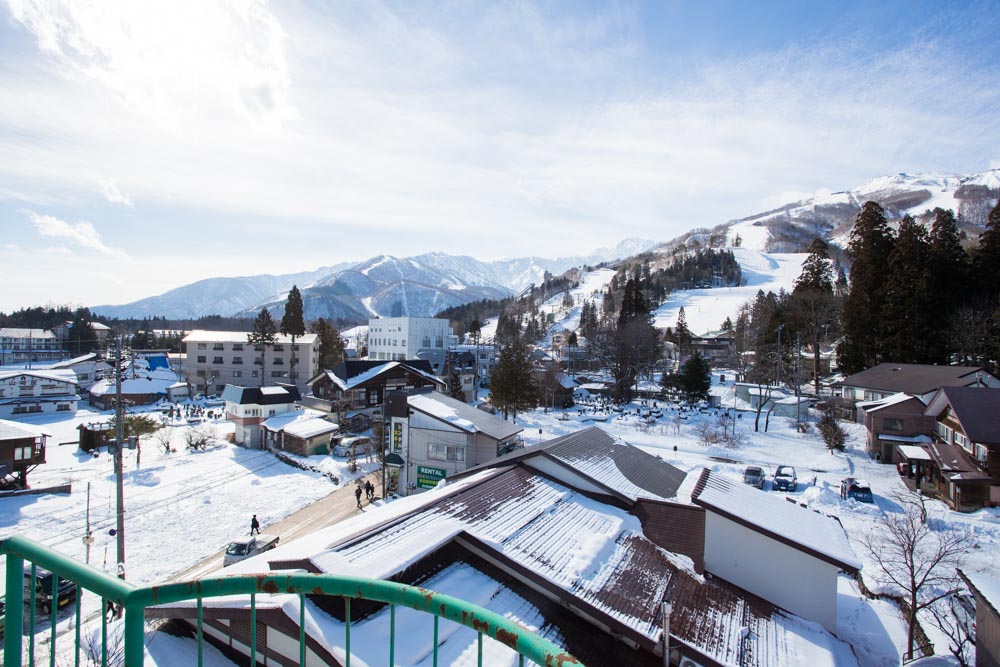 All rooms in the hotel are identical and face the Happo-One slopes which are just a short walk away.
Tours
The hotel's reception is also a tour desk, so visitors to the area can book an extensive range of tours and activities directly at the hotel's reception. Recommended tours in the area are the Nagano Snow Monkey Tour (run by Sanroku Tours), and a visit to Matsumoto Castle.
Rental & Retail
NBS is one of the most recognised and experienced snowsports & rental shops from Hokkaido, where they already have three established locations. For personal service and a huge range of skis all visitors to the area can now get Hakuba ski rental at NBS Hakuba. NBS Hakuba also retails goggles, gloves and outerwear, while upstairs there's local retailer "G-Rally" stocking a range of outdoor products. For the 2019/20 season, every guest of the hotel will receive FREE rental during their stay at NBS Hakuba.
Physiotherapist & Massage
The hotel also hosts Altitude Physiotherapy; Australia's leading snowsports focused physiotherapist. The Altitude team is led by Winter Olympic physiotherapist Peter Caine who brings more than 20 years' experience in the snowsports industry. Peter and the team have worked with countless elite athletes to get them back on the snow quickly and safely. Altitude's services include general physiotherapy, massage and consultation to help manage and prevent sports injuries.
Harvest Café
The comfortable and warm Harvest Café is the place to go for amazing wood-fired pizzas and a range of a la carte dishes. This is a great place to hang out after a long day on the slopes while eating some of the best pizza in the area.
The Gateway to Hakuba
The once humble hotel is now undoubtedly a real hub for visitors to the area with tonnes of services all under one roof. Book your dream holiday and stay in the most central hotel in Hakuba with SkiJapan.com.
BOOK YOUR JAPAN SKI HOLIDAY