Although Japan is becoming a hot destination on the planet, it doesn't mean you have to explore it like everyone else does. Doing a ski season in Japan will shed light on the world's mecca destination for powder.
Japan's futuristic robotic scenes, peculiar culture and playful foodscape keep hungry travellers coming back for more. No matter how many times you go, there is always something new to discover, whether it be learning to wield the sword of a samurai or Tokyo drift Mario Kart style around the city.
Japan has it all!
It is a nation of contradictions, with a lively historic memoir remaining vibrant as it lives alongside new-age technology and advancement. A culture built on reverence, every action displays a culture of honour, respect and harmony that is encompassed in daily life!
But with incredibly kind, polite and hospitable people it is also the perfect and safest place for solo female travellers. Not to mention ski resorts are no longer the old boys club, with women on the rise crushing the winter glass ceiling. With fresh snow, adrenaline and high alpine air in your lungs, there's no other empowering feeling than shredding a mountain all to yourself.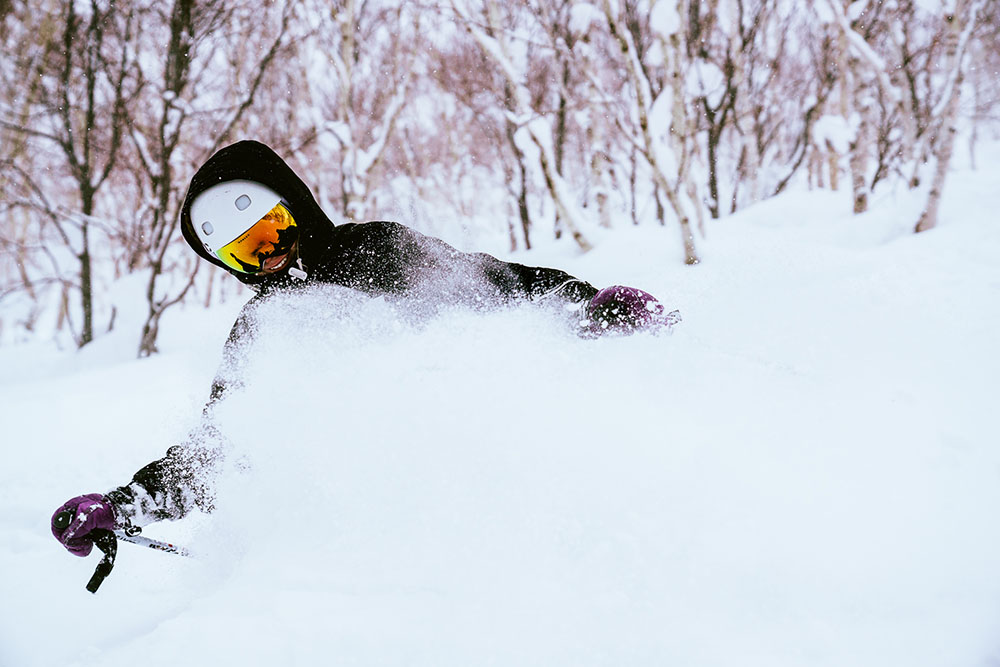 So, are you ready to take your ski skills to the slopes of Japan? Just picture deep powder, hot onsens, karaoke, snow festivals and many places to get your Après-ski on.
Niseko is known as the "Whistler of Japan", it is located only a couple hours train ride from Sapporo city in North of Hokkaido.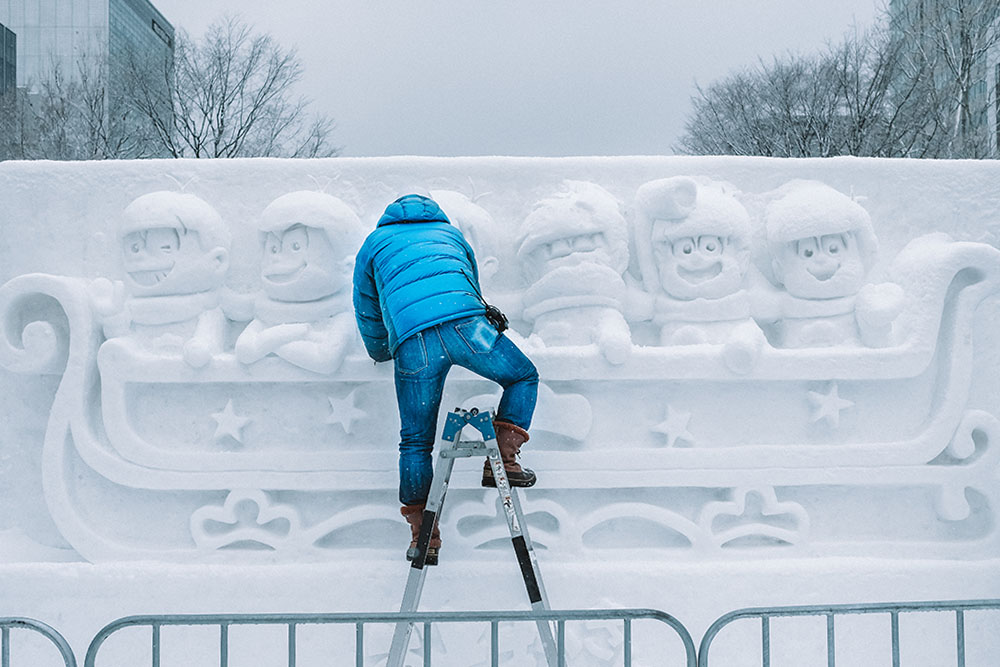 Hokkaido is famous for the best white-hot chocolate and seafood in the entire nation. The main city Sapporo also hosts the annual snow festival from 31st January to 11th of February with some of the world's most impressive snow and ice sculptures to be seen.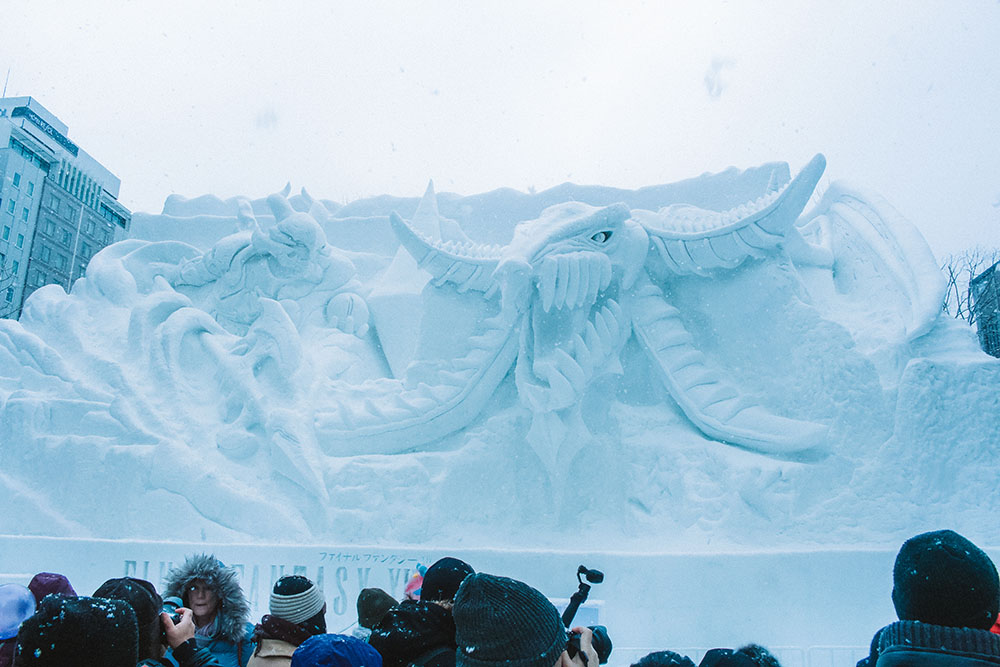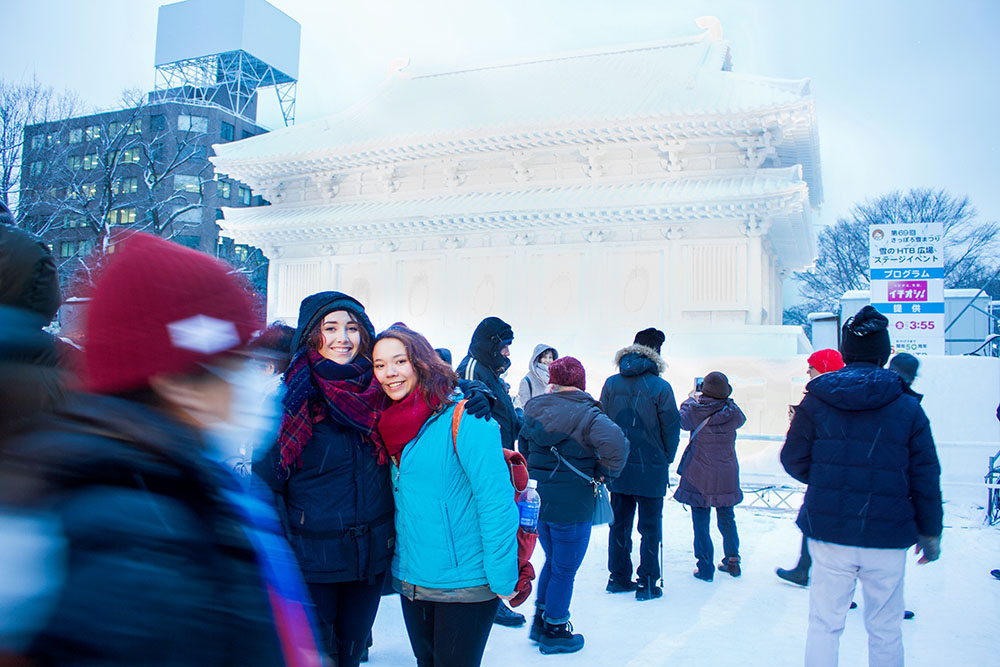 Niseko United is comprised of four resorts Hanazono, Grand Hirafu, Annupuri, Niseko village and is connected by local bus, so it's easy to get around. If you're deciding a base for the season Hirafu is the heart of Niseko! With a lot of bars, restaurants, shops and hotels it makes it a social hot spot, allowing you to truly immerse yourself into the larger passionate winter rider community and ultimately maximise your winter experience. But also, it is a place in which many foreigners describe as the ultimate winter-ski Disneyland.
"Despite being abroad you feel as if everything is westernised and accommodating it becomes the new home away from home, surrounded by polite and helpful characters. " says – 10 year, U.K, Ski instructor Niall Folbigg.
Due to Niseko's unique geographical location combining a large cold air mass from Siberia, moisture from the sea of Japan, sub-zero temps at sea and mountains rising off the coastline equals its secret recipe for phenomenal powder.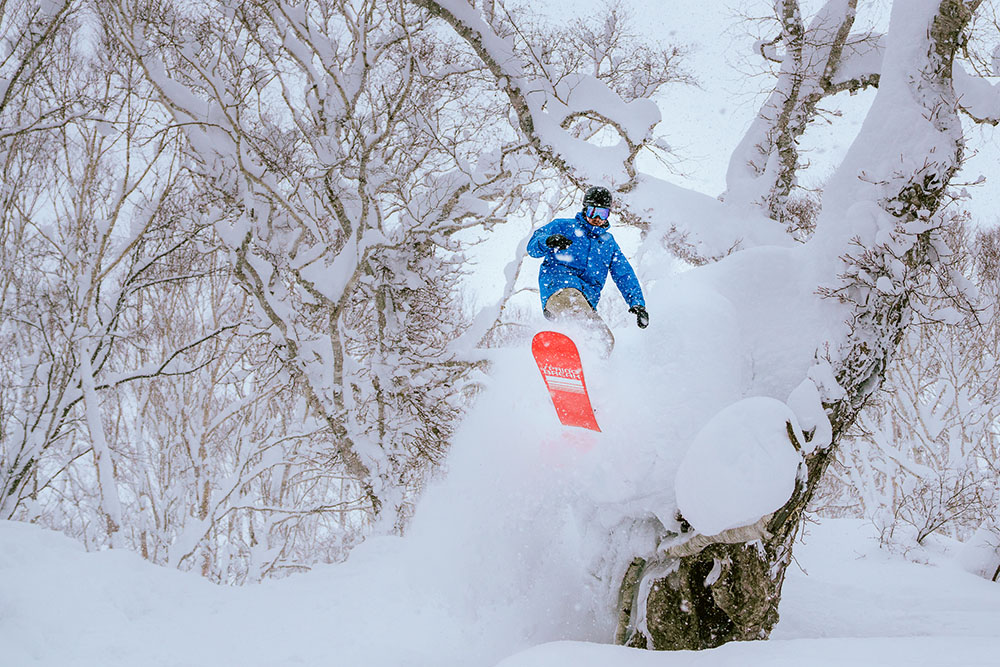 With deeper and consistent snow than neighbouring resorts like Hakuba, it also offers diverse terrain including huge powder fields, steep runs and vertical drops. There's also the option of touring up the inactive stratovolcano Mt. Yotei or board through Rututsu's abandoned theme park, offering a little bit of something for everyone at any level.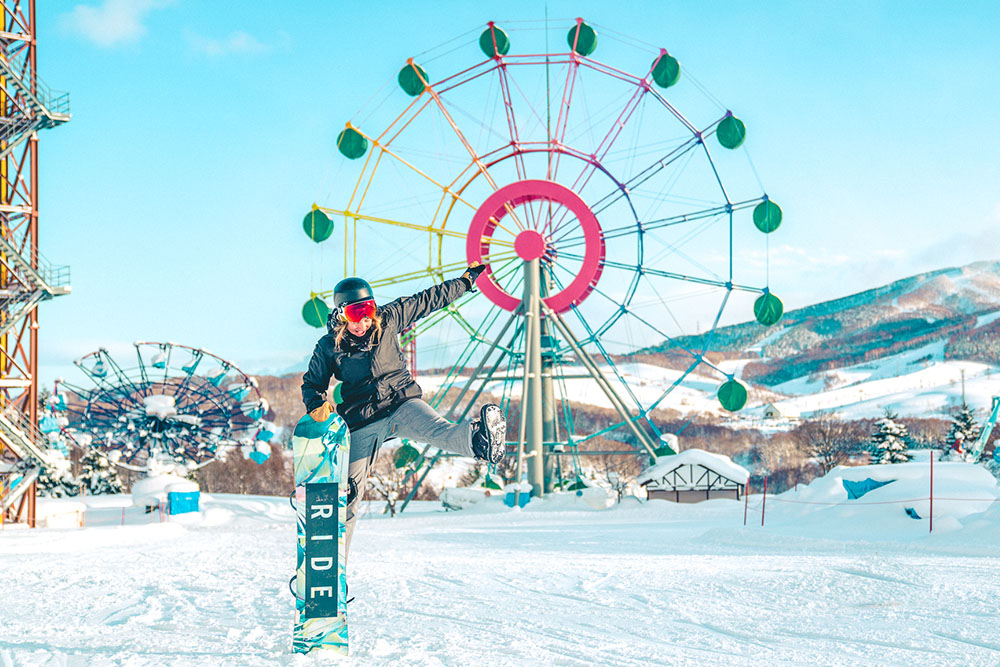 So, if you're wanting a piece of this winter fairy-tale I recommend starting to apply for work in July!
 Some local job boards to check out include:
But personally, after trialling out half the mountain, Ski Japan and their ski school Niseko Base Sports was by far the best company with amazing management and great staff benefits!
So, what's the advantage of doing a ski season in Niseko, Japan?
1) There is 12 to 15 metres falling in three months
2) It attracts more open and like-minded people from a diverse range of nationalities
3) The FOOD is incredible this is not an exaggeration, it's cheap and maybe even beats grandma's cooking, sorry!
4) Easy access to nearby cities and towns to truly immerse yourself in the Japanese culture – Otaru, Kutchan and Sapporo
5) Some ski schools will offer you free rentals, free ski pass and free lessons – no hidden schemes e.g. Niseko Base Sports
6) Multiple ski schools and companies, meaning more options for work to move around during the season if needed
7) Weekly events such as Rail Jam nights or Iglo parties – hidden in secret locations
8) Spacious night riding – most tourists are too tired to go by night, means more solo riding for you!
9) Most companies are highly organised helping with accommodation, transport, visa applications – you can thank Japanese ozendate (hospitality) culture for that!
Hot Tip: Download the Niseko App, it includes: daily snow reports, lift status, all dining and drinking options, ski maps, bus timetables, list of events, news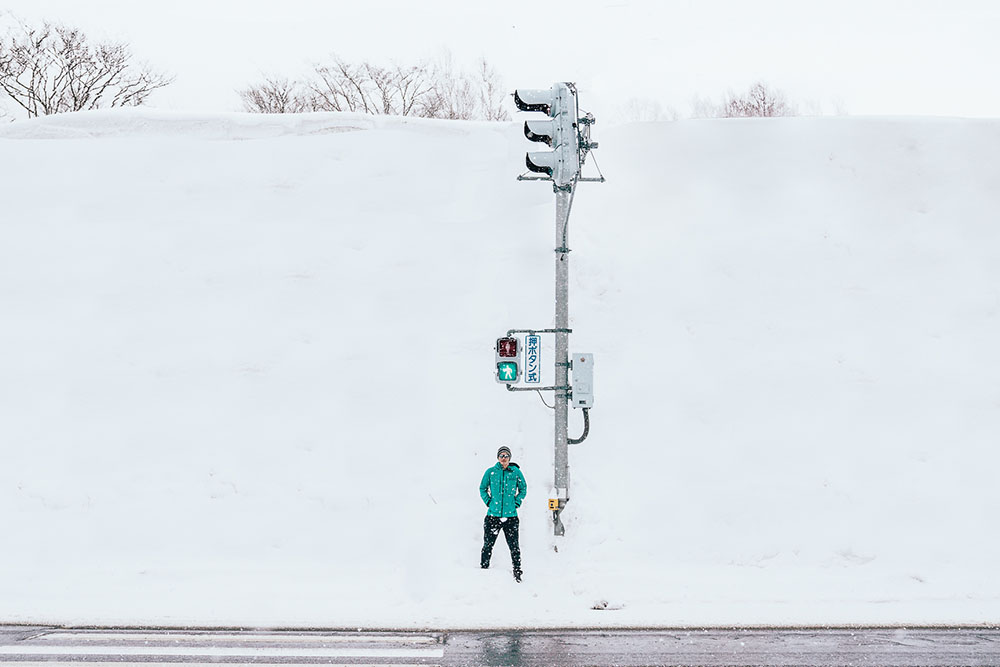 But of course, you are probably asking yourself about the language barrier, but luckily most ski resorts throughout Japan it is very unlikely to find a Japanese person who doesn't speak at least a little bit of English. In saying that, learning a few essential phrases are always appreciated!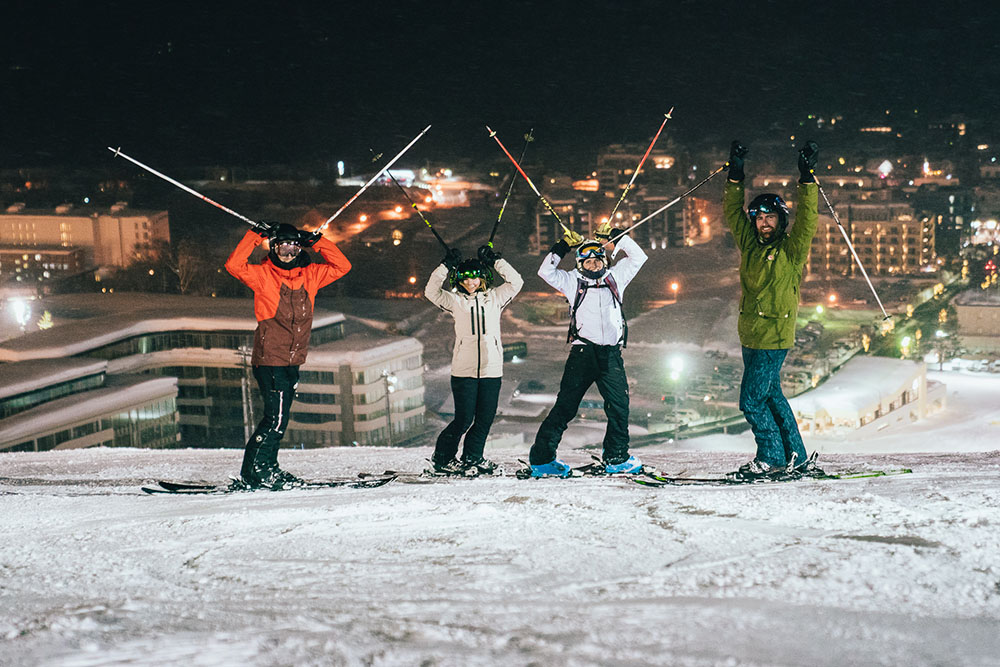 Working at a ski resort can seem like a large commitment away from the comfort of your home, but the best part is the incredibly social landscape. You will always be able to make new friends and for life, after all, we are all there for the same reason – love for skiing, snowboarding and oh, that perfect powder! There's nothing like getting cosy ramen with your friends after shredding a day on the slopes, it's one of the most heart-warming feelings out there.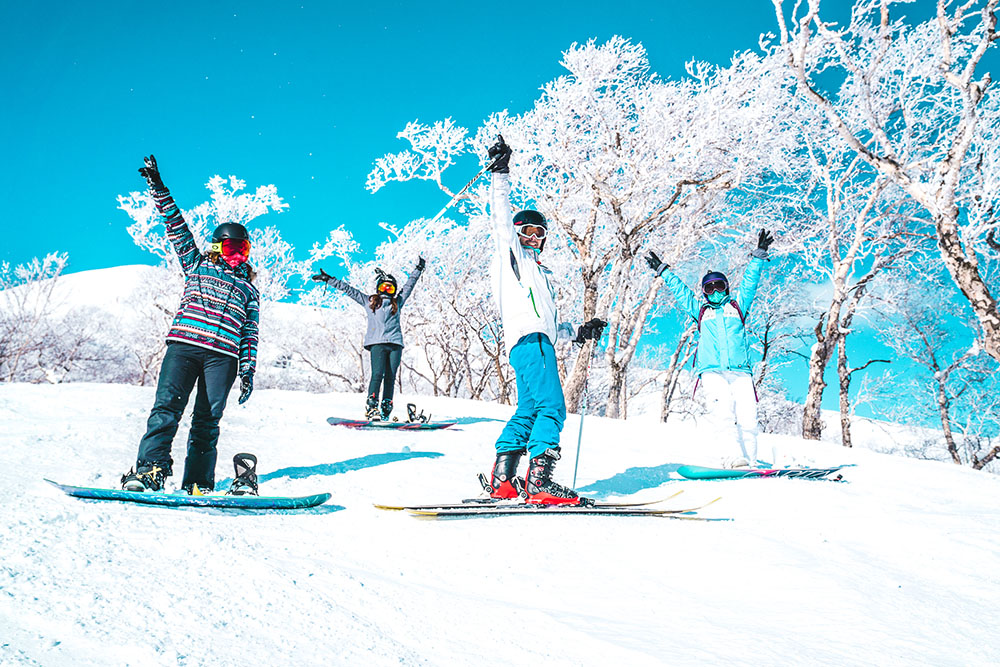 But as a whole, every moment of every day in Japan is filled with new discoveries and cultural difference and utter surprises. So, although being in a completely new culture can appear overwhelming, in hindsight it is also one of the most exciting places to be on the planet.
So, what are you waiting for? 
Get your Après-ski on because you're about to have the ultimate season of all time!
---
By Marika Suzuki
Find more at: https://www.thehonestexplorer.com/