Everyone knows the snow in Japan is among the best in the world, and the resorts are improving lift services to give local and international guests the best powder experience possible. But what if I told you there was an even better powder experience to be had. I bet you're thinking I'm crazy, and you could be right… but let me introduce you to the wonderful world of splitboarding.
What is splitboarding?
Imagine a regular snowboard, cut down the middle with easily removable bindings. With the snowboard in two pieces, the bindings can be re-attached in a similar style to skis with a heel that lifts up. Long strips of 'fur', called "skins" are attached to the base which slide in one direction and grip the other. Grab some poles for balance and you're good to go; uphill! Reach the top of the mountain, remove the skins, clip the 2 halves of the board back together and attach the bindings and you have a regular old snowboard again. This is the magic of splitboarding.
The concept of a free-heel & skin hiking setup is nothing new, but was exclusive to skiers for a long time. The invention of splitboards in the mid 90's was a revolution for snowboarders. Finally snowboarders could access the same terrain that backcountry skiers had been riding for years. Since then splitboarding has become more and more popular, with new innovations making it even more accessible.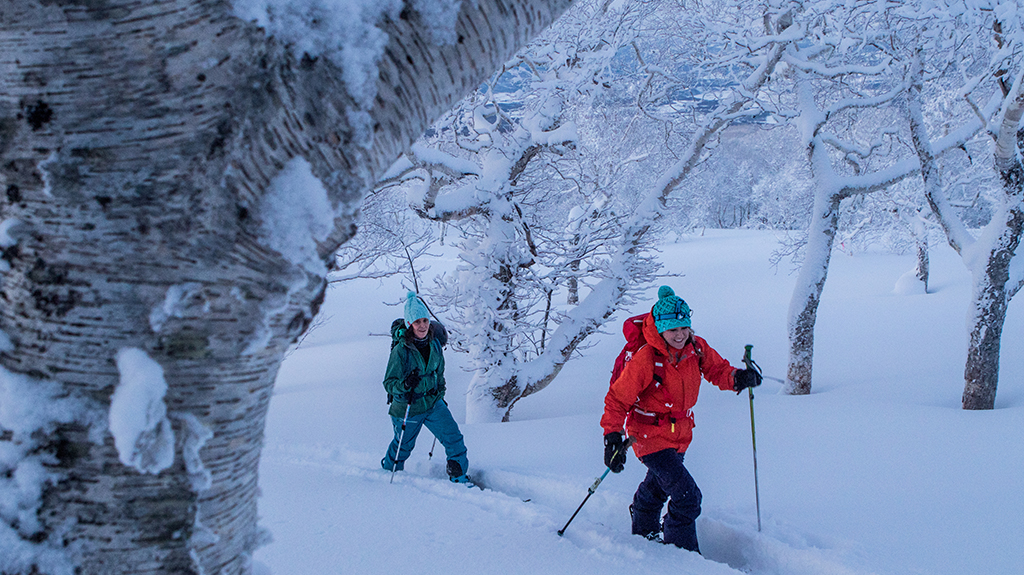 Splitboard VS Snowshoes:
The deep dry Japanese powder is epic to ride on, but not so easy to walk in. Snowshoes can be great when it's not super deep, but the increased surface area of a splitboard allows much more float on the soft stuff. And instead of lifting up your entire foot each time, you simply need to slide forward. Each step takes a lot less energy this way, and is much easier on knee and hip joints. By having your snowboard attached to your feet, you don't need it on your bag, taking a huge weight off your shoulders. You'll have a lot more energy for the really fun stuff; shredding powder!
If you're on a budget, it's hard to go past a pair of snowshoes. But if you're going to be sliding up and down the backcountry fairly often, there's just no substitute for a good splitboard setup. There's some technique required too, but it's all worth it; your hips are going to love you!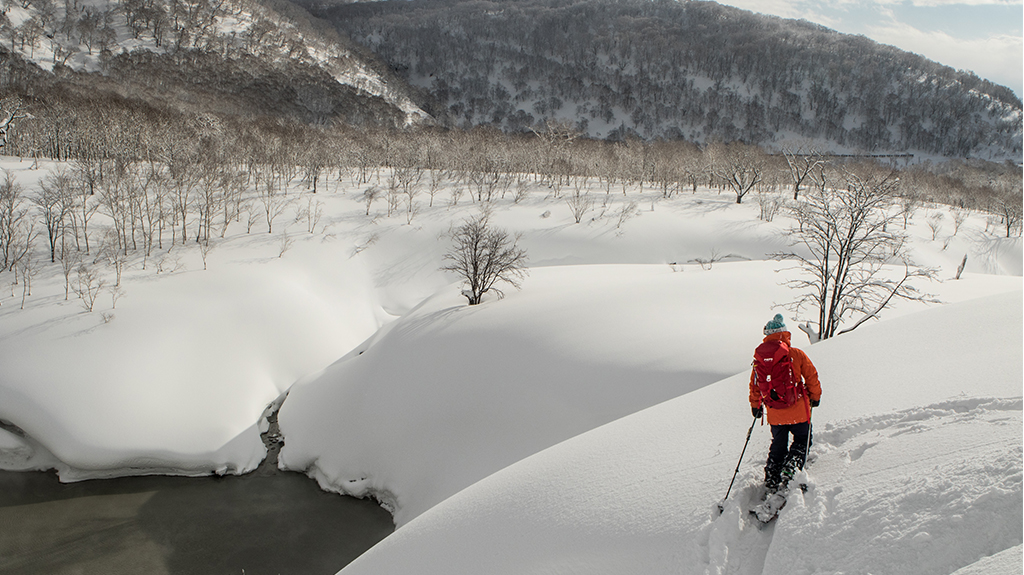 How you can Splitboard:
The first step is to get a basic education and understanding of the backcountry. There are backcountry avalanche courses available in Niseko & Hakuba as well as other destinations in Japan. Ask a SkiJapan.com consultant for more info on where to do one of these courses. In Niseko, Hokkaido Backcountry Club actually runs a course where you can demo a Weston Snowboards Splitboard. This is one of the best opportunities to try splitboarding in an educational environment with experienced splitboarders & guides. Once you have the knowledge, the second step is to actually get yourself the backcountry gear and a splitboard. There are a number of places to get a splitboard in Japan, and just like regular snowboarding, there are tonnes of different models and options on the market.
Now for the best part, step 3; go splitboarding in Japan!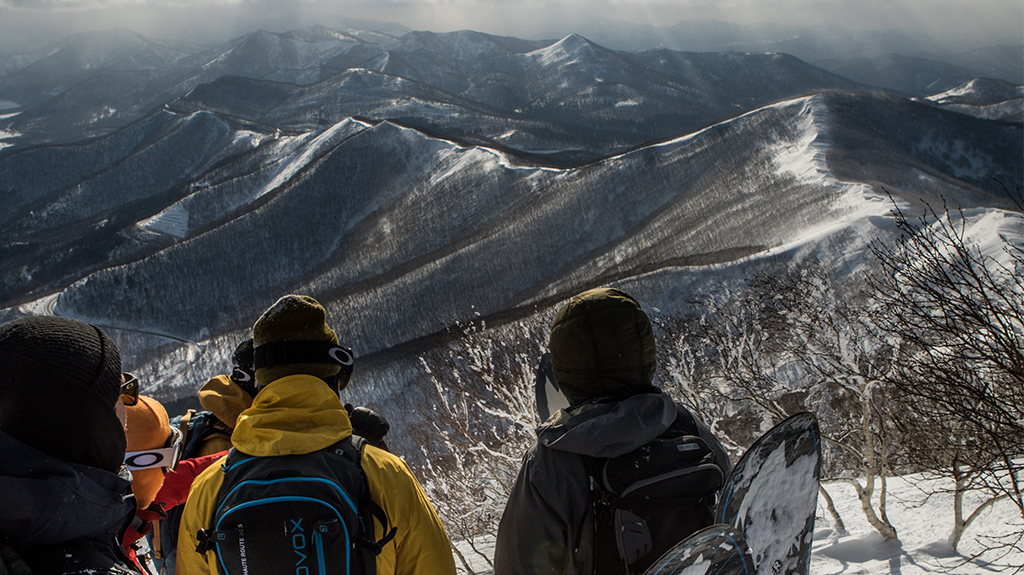 Where to splitboard in Japan:
If you drive anywhere in the Japanese Alps or in Northern Japan during winter, you'll notice stunning snow-filled valleys and white mountains as far as the eyes can see. Not all of it is open to touring though, so it's always best to get a guide. They'll know the best lines, best terrain and, importantly, where there might be any hazards. Generally though, there is superb backcountry around most of the ski resorts in Japan. There are also plenty of accommodation options & guides near the resorts making the rest & relaxation part of the trip a whole lot easier.
If you want to go splitboarding in Hokkaido, there's Niseko, Furano and Asahidake to name a few prime locations. There are a lot of 'off the beaten track' areas near central Hokkaido which are hardly known to outsiders too. Some of the most popular places to splitboard in Hokkaido are Mt. Yotei & Mt. Shiribetsudake, but again it's best to take a guide. For the extreme, there's Mt. Rishiri (a volcanic island off the north east coast of Hokkaido) which you can read more about here.
Splitboarding in Hakuba is becoming more popular as the terrain there is big, steep & deep. There are also affordable hotels like the Hakuba Gateway Hotel right in the centre of town for some proper rest. You could easily spend a whole season hiking in the Hakuba valley and just scratch the surface of what's possible there. Hakuba is quickly becoming a mecca for backcountry in Japan, as more people are drawn in by the extreme terrain options that are so easily accessible. For the less hardcore, there are plenty of moderate trails available too.
To find out more about the best places to splitboard in Japan contact SkiJapan.com.