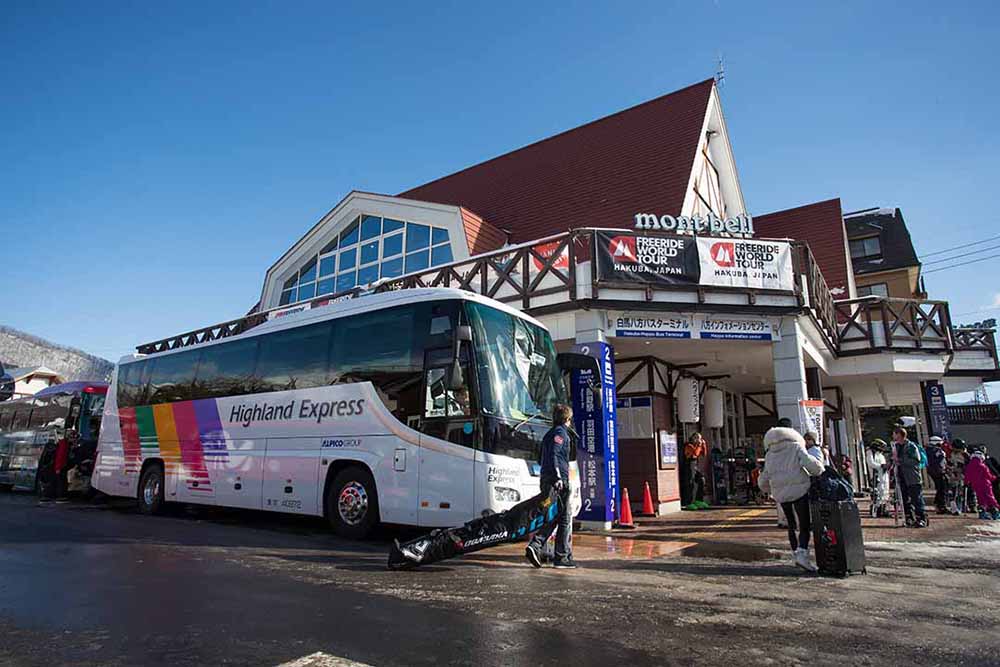 With its good snowfall, a variety of ski resorts and long ski runs, Hakuba is one of the most popular ski resorts in Japan. Being located just 3 hours from downtown Tokyo makes it a great place to visit for snow travellers. The main options for getting to Hakuba are a private taxi, shuttle bus, or train & Shinkansen.
Private Taxi
Duration: Approx 4.5 to 6 hours depending on traffic
A private taxi is the most convenient transport option with great flexibility to meet you whenever your flight arrives at Tokyo airport. It might sound expensive, but in a large group, it can work out to be reasonable. Prices are around ¥15,780 per person one way (at the time of writing) in the most economical scenario.
Shuttle Bus
Duration: Approx. 6 hours
Shuttle buses frequently operate from both Tokyo airports to Hakuba ski resorts and can be quite convenient if you have ski bags and luggage. If your flight lines up with a shuttle bus schedule, then this could be a great option if you don't want to organise a private taxi. Cost of the shuttle bus is from around ¥9,900 per person one way at the time of writing and must be booked well in advance.
Shinkansen
Duration: Approx. 4.5 hours
A little bit more complicated, but certainly the cheapest method is to get the Shinkansen (bullet train). From either airport in Tokyo, you need to make your way to Tokyo train station in the heart of the city (often a train is the best option), then get on the Hokuriku Shinkansen to Nagano. At Nagano train station follow the signs to the bus terminal, and find stop number 26 and buy a ticket to Happo bus terminal in Hakuba. The total cost is around ¥12,600 per person one way.
Getting to your Hotel
Once you arrive, most Hakuba accommodation providers will be able to pick you up, but make sure to ask in advance. SkiJapan.com consultants can arrange everything for you, and if you're staying at the Hakuba Gateway Hotel or the Grand Phenix Hakuba, a SkiJapan.com van and rep will be there waiting for you.