Japanese hospitality is second to none and renowned throughout the world. Niseko VIP is a prestige Concierge service incorporating this wonderful hospitality, for those who enjoy the finer side of life, and the luxury of personalised service to guide you through your own unique journey.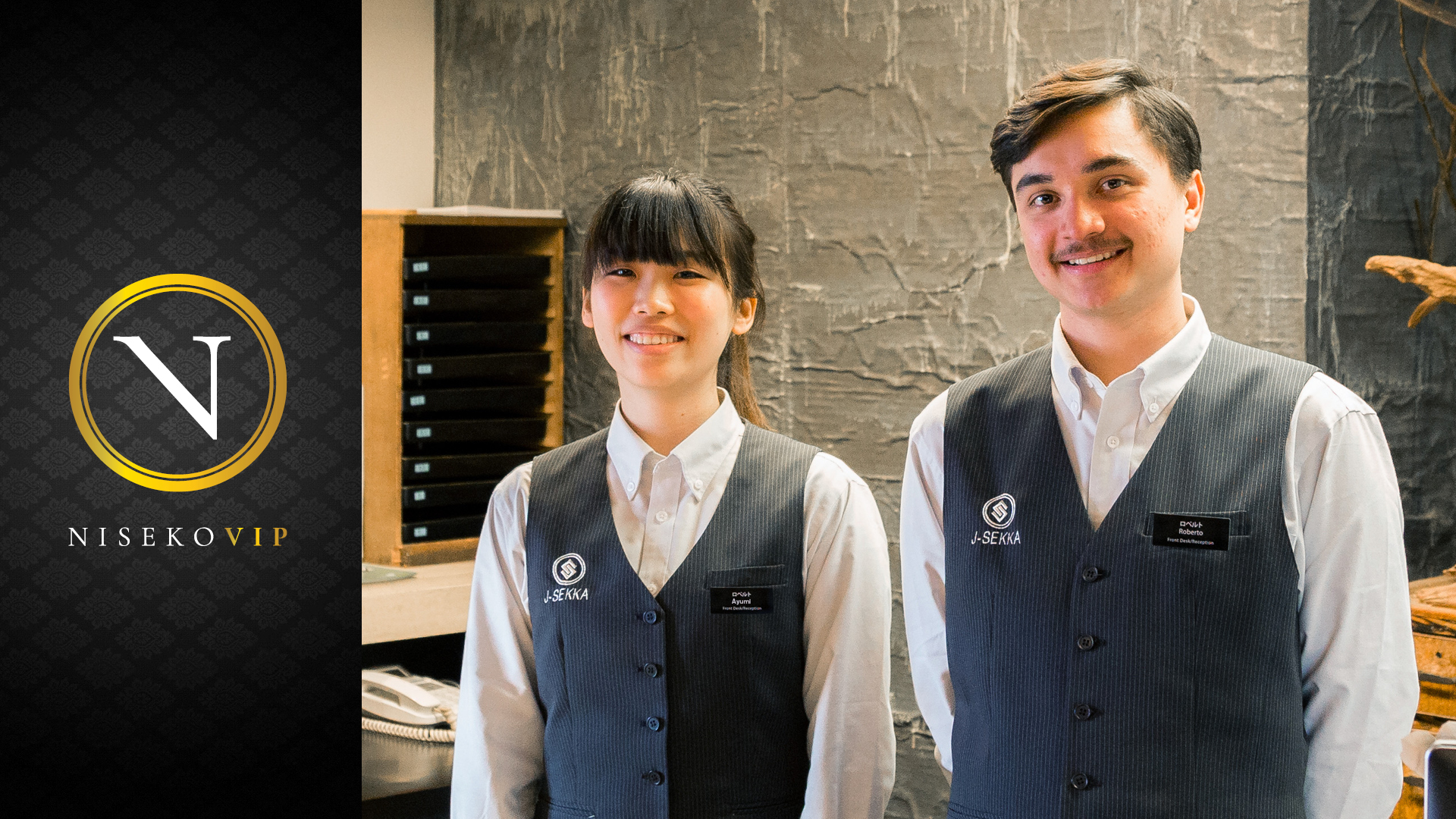 Your Niseko VIP experience begins the moment you arrive. We know how to keep you smiling through the entire range of resort services for your ultimate first class Niseko, Hokkaido experience.
Our attentive team will take care of the details allowing you to bask in your exceptional holiday. It is our pleasure to look after you and ensure your most memorable Niseko VIP experience. For more information on Niseko VIP services and packages please contact one of our experienced team at NisekoVIP@SkiJapan.com.
The Niseko VIP Experience
Your typical Niseko VIP might go a little something like this:
You will be greeted at Chitose Airport and escorted to your choice of private transfer
You will be assigned your own personal Niseko VIP Concierge and host for your stay in Niseko
Your Niseko VIP Concierge, will meet you as you arrive into resort, to porter and settle you into your accommodation
Chilled French Champagne and fine Hokkaido Chocolates await you along with the essential food items stocked in the fridge and pantry for your first morning in resort
A personally assigned vehicle for your private transport needs; and your Niseko VIP Concierge to drive you around the Niseko Resort area and other nearby resorts to ensure you a variety of experiences
Your Niseko VIP Concierge becomes your ski valet, providing orientations for the different resorts
Provided with a portable Wi-Fi device for your use in resort to stay connected at all times, as well as a personal locally mobile phone to remain in contact with your Niseko VIP Concierge
Reservations for dining, catering, massage and other specialised services coordinated and organised
Priority custom fitting of your ski equipment, with overnight valet storage

Choose Your Options
Personal In-Resort Concierge
Premium Accommodation – Exclusive chalets and private penthouses
Private Transfers – Luxury 4WD vehicles and private charter services
Ski valet services
Restaurant bookings and in-house catering
Food and beverage deliveries or private shopping trips
Tours and activities reservations
Massage and day spa reservations
Personal Housekeeping – with maid/ butler options
Special event and entertainment reservations
Child care, baby-sitting and children's activities
Japanese language support
Mobile phone rental and WiFi support
Helicopter options available in some parts
Request Callback